After three years as European brand ambassador for Suntory, Japanese-born Tatsuya Minagawa bought The Highlander Inn in Speyside's Craigellachie village. He tells Kirsten Amor how he came to love 'Scotch country', and why high demand for whisky won't last.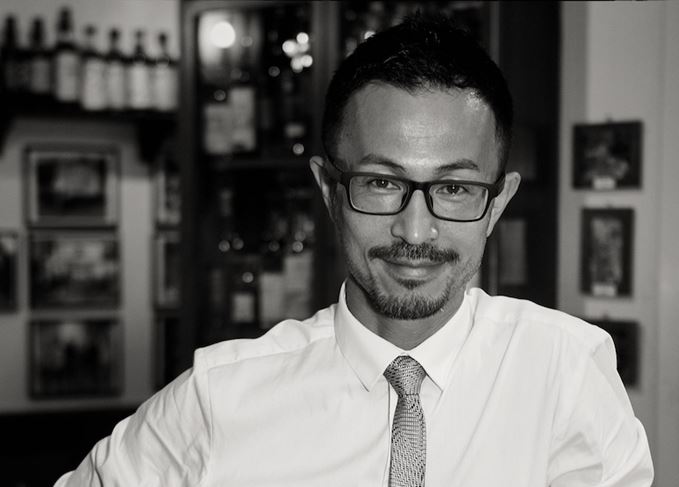 'In terms of drinking culture, Japan and Scotland are quite different. Whisky bars in Japan, especially Tokyo, can be expensive and formal, and to be honest, they don't drink that much. I mean Japanese people in general cannot handle that much drink, maybe three drams. Up in Scotland it's more laidback, and with the locals, well, the whisky needs to be affordable.
'We only have 300 whiskies in stock at The Highlander Inn, but I believe that numbers are not everything; it's quality. The whisky we offer must have a reason to have its place in our bar. There's no point stocking extremely rare whiskies from a distillery that closed a long time ago, if it doesn't taste great. Yet you also need to have whiskies that people are unable to try anywhere else. The Highlander Inn's customers are locals and tourists from the Nordics, Germany, even China; some people are willing to spend between £20-40 for a shot of whisky, and others £3-5, and we need to cater to everyone. More than anything though, what I want is for people to say "Wow, how did you find this?"
'I've been a bartender since I was 18 and it's all I have ever done (minus those three years with Suntory). Before I moved to Scotland, I had only planned on staying for a year. I just loved whisky and wanted to learn about the "Scotch country". But I felt quite comfy living here and decided to stay another year, and then that turned into another year… These things happen.
'I'm from Kyoto, a big city in Japan – it's twice the size of Glasgow. So when I moved to Edinburgh I thought it was a pretty city but it never felt massive. When Duncan Elphick [previous owner of The Highlander Inn and general manager of The Craigellachie Hotel] offered me a job, and with it a move to Speyside, I first refused. I thought, "I cannot live in this remote place," but from day one I fell in love with the area and how quiet it was. I never thought I would fall in love with Craigellachie.

Snug space: Squeezing 300 whiskies into The Highlander Inn's cosy bar can be a challenge

'I am Japanese; born in Japan, lived in Japan, raised in Japan, meaning I am also 100% a workaholic. I'm sure the staff here think I'm a workaholic. My family, especially my son, think I work too much, but that's my nature.
'When I work at The Highlander Inn bar I'm asked at least once a day, "How did you end up here?" because I am a Japanese man living in Speyside. My answer is always the same: "KLM."
'One of my favourite moments from the Spirit of Speyside events at The Highlander Inn was working with the journalist Michael Jackson. He used to visit every year and do an "MJ Dinner", as we used to call it. Michael and I would pick out five whiskies together for a four-course meal. It was a privilege to work with Michael as much as I did, before he died.
'Elphick started the tradition of The Highlander Inn's annual bottling release back in 2001, while we were still working at the Criagellachie Hotel. Today it's extremely hard to get good casks. There's no point bottling whisky we don't like, but because the industry is booming and everybody wants to buy a cask, it's tough trying to buy one. Also, the price is not the same as it once was. A lot of whisky goes to China, and today there's such a high demand and not enough supply.

Unique drams: Minagawa also organises limited edition bottlings for The Highlander Inn

'We have to ask distilleries or companies, "Can we buy a cask?" or "Can you source us a cask?" or even "What can you offer us?" Yet 15 years ago it was the other way around; they used to come to us.
'This high demand for whisky can't last long-term. Obviously in mature markets such as the UK, Japan, Canada and Europe, whisky enthusiasts there will still be drinking it in 10 or 20 years' time, albeit a different style of whisky. They won't suddenly change their minds and say, "Oh, I now like vodka or gin." In those new markets, like China for example, I'm less certain. Once the economy there slows down, then the whisky industry will follow. They're already drinking, collecting, buying and selling, but once the economy slows down they can't afford a bottle of Macallan at £50,000, surely?
'I see a similar situation with the online whisky auctions; 10 years ago there was nothing. But today, when I look at the online auctions and see the prices, I think it's crazy.
'Glenfiddich is underappreciated. Everyone assumes that because it is stocked in stores like Tesco and Asda, it is mass-produced, commercial whisky, suitable only for beginner drinkers. But to me, Glenfiddich is truly fantastic, a whisky everyone should keep in their home bar.
'When people come to Speyside for whisky tours, they expect a particular vision of Scotland: kilts, broad accents and ginger hair. Yet the new Macallan site is a 21st century distillery; it's very tidy and modern. It's still an impressive distillery for visitors.'