Strathisla distillery
Speyside Single Malt Scotch Whisky
It is Strathisla's small stills which help to give the distillery its character. Although on paper the spirit should be light and fragrant, distillation helps to add heft and weight to the new make. Though widely used in blends – Chivas Regal in particular – it is seen as a tricky customer by blenders as it needs time to hit maturity when its full range of complexities is revealed.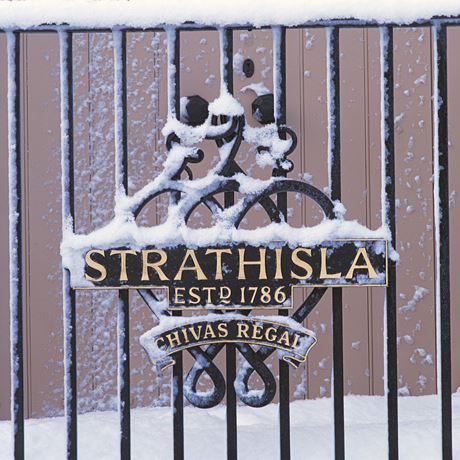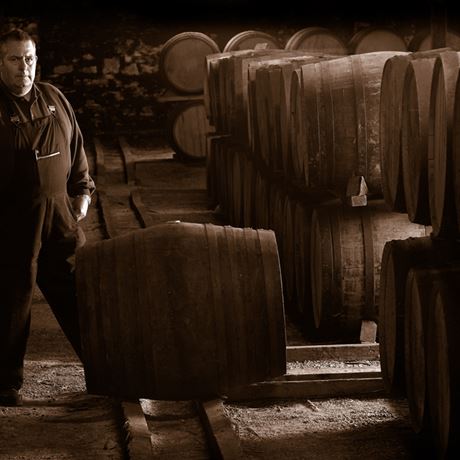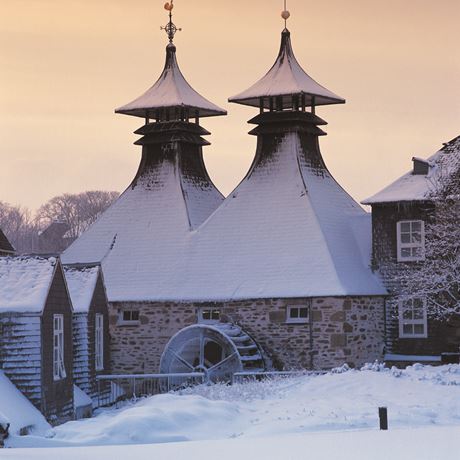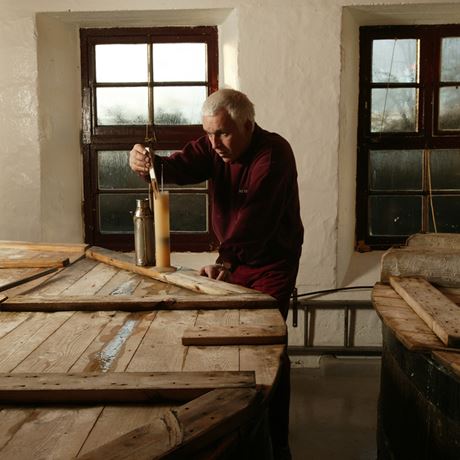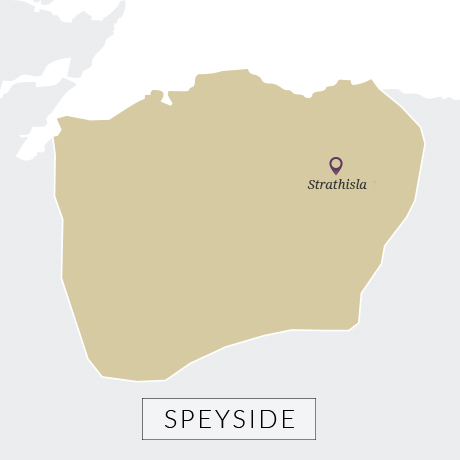 Region

Speyside

Production type

Single malt

Distillery Status

Working

Brands produced here

Craigduff
Strathisla History
What is most surprising about Strathisla is that so little is made of the fact that this is the oldest licensed distillery in Scotland. It started life as the brewery of the local monastery and turned itself to the making of whisky in 1786, one of the few distilleries in what is now the Speyside region to go legal. It was known as Milltown/Milton until 1870, but its whisky was long known as Strathisla after the river which it sits beside. The distillery was renamed Strathisla in 1951.
It had a period of considerable fame in the late 19th and early 20th century when it was bottled as a single malt, but by the late 1940s it had fallen on hard times.
Acting on behalf of Sam Bronfman's Seagram, the legendary whisky broker Jimmy Barclay bought it for £71,000 at auction in 1950, the year after its previous owner had been jailed for tax evasion. It began to rise in prominence immediately as the first piece in Bronfman's plans for a reformulated Chivas Regal 12 Year Old.
A major tourist attraction with a fair claim to be Scotland's prettiest distillery, in recent times it has played the role of the 'home' of Chivas Regal. That accolade also explains why this is a relatively small player in terms of single malt with Gordon & MacPhail being the main resource for bottlings. A repackaging in 2013 however suggests that times may be changing as far as official bottlings are concerned.
Timeline
1786

Alexander Milne and George Taylor license Milltown distillery, making it the oldest registered plant in Scotland

1823

The distillery is purchased by Macdonald Ingram & Co.

1830

William Longmore purchases the distillery

1880

Longmore retires and the distillery is passed to son-in-law John Geddes-Brown who creates William Longmore & Co.

1890

The distillery's name is changed to Milton

1940

Jay Pomeroy purchases a majority share of the company, but is jailed for tax evasion and the distillery is bankrupted

1950

Acting on behalf of Seagram, Jimmy Barclay purchases the distillery at auction for £71,000

1951

The distillery's name is changed once more to Strathisla

1965

Two additional stills are installed, bringing the total to four

1970

Strathisla begins a short run of a heavily peated whisky, Craigduff

2001

Now part of Chivas Brothers, the group is purchased by Pernod Ricard

2013

The Strathisla brand is given a packaging update
Owners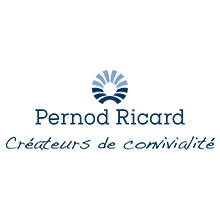 Parent company
Current owner
Previous owners
Seagram Distillers

1950 - 2001

George Jay Pomeroy

1940 - 1949

William Longmore

1830 - 1940

McDonald Ingram & Co

1823 - 1830

Alexander Milne and George Taylor

1786 - 1823
Contact
Address

Strathisla Distillery




Seafield Avenue




Keith




Moray




AB55 5BS




United Kingdom

Phone

+44 1542 783044

Visitor Opening Hours

Monday

9.30am (mid-Mar to mid-Nov), 10am (Jan to mid-Mar) to 2pm (Jan to mid-Mar, closed noon-1pm), 5pm (mid-Mar to mid-Nov)

Tuesday

9.30am (mid-Mar to mid-Nov), 10am (Jan to mid-Mar) to 2pm (Jan to mid-Mar, closed noon-1pm), 5pm (mid-Mar to mid-Nov)

Wednesday

9.30am (mid-Mar to mid-Nov), 10am (Jan to mid-Mar) to 2pm (Jan to mid-Mar, closed noon-1pm), 5pm (mid-Mar to mid-Nov)

Thursday

9.30am (mid-Mar to mid-Nov), 10am (Jan to mid-Mar) to 2pm (Jan to mid-Mar, closed noon-1pm), 5pm (mid-Mar to mid-Nov)

Friday

9.30am (mid-Mar to mid-Nov), 10am (Jan to mid-Mar) to 2pm (Jan to mid-Mar, closed noon-1pm), 5pm (mid-Mar to mid-Nov)

Saturday

9.30am to 5pm (mid-Mar to Mid-Nov)

Sunday

noon to 5pm (mid-Mar to Mid-Nov)