The BenRiach Distillery Company – owner of single malts BenRiach, GlenDronach and Glenglassaugh – invested heavily in its whisky stocks in the year leading up to its acquisition by Brown-Forman, newly filed accounts show.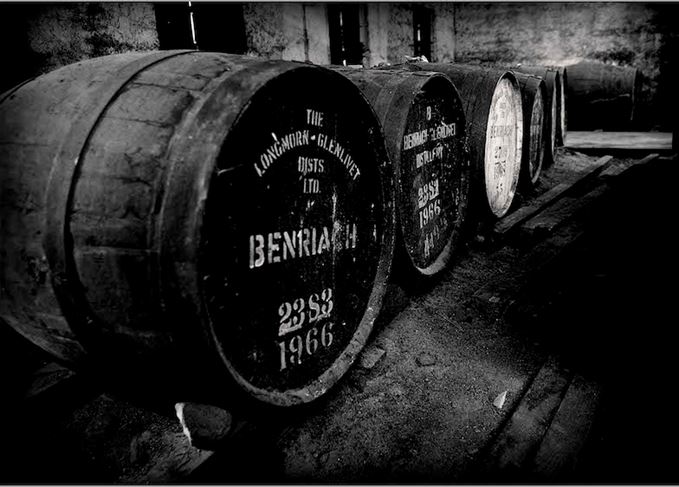 In its last year as an independent business, sales of the company's brands rose 4.6%, largely driven by the performances of BenRiach and GlenDronach.
However, total turnover fell 1.4% to £41m, thanks to a 'business decision' to reduce sales of new fill spirit; meanwhile, £14.1m was invested in the company's whisky stocks – nearly £10m more than in 2014 – raising the value of BenRiach's bulk stocks to £52.1m from £38.9m in 2014.
Net profit fell 15.6% to £7.3m, largely due to increases in administrative expenses, tax and interest payments.
American spirits company Brown-Forman, owner of Jack Daniel's and Woodford Reserve, paid £281m to acquire BenRiach earlier this year from managing director Billy Walker and his fellow investors, South Africans Geoff Bell and Wayne Kieswetter.
The move signalled Brown-Forman's re-entry into Scotch whisky a decade after it stopped distributing Glenmorangie in the US and elsewhere.
According to BenRiach's accounts, only £6.1m of its turnover was generated in the UK, with £8.1m coming from the rest of Europe, and £26.8m from the rest of the world.
'Global sales of single malt whisky continue to be buoyant, and this is evidenced by the strong performances of all three brands in the year, culminating in the excellent results achieved in 2015,' the accounts' commentary says.
'The directors consider the market outlook for 2016 to continue to be extremely buoyant.'