Billy Walker, managing director of BenRiach Distillery Company, has been named Entrepreneur of the Year on the same day his company was sold to Jack Daniel's owner, Brown-Forman.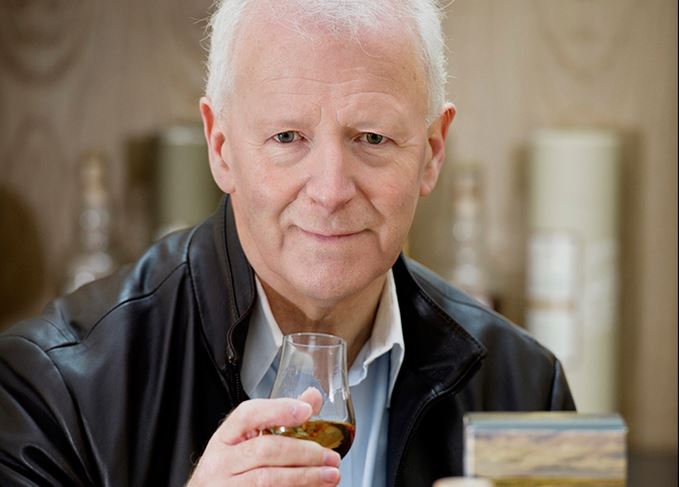 Walker was presented with the accolade at the Scotland Food & Drink Excellence Awards 2016 at Edinburgh's EICC last night.
Just hours earlier, Kentucky-based Brown-Forman confirmed it had completed the acquisition of The BenRiach Distillery Company for £281 million – £4m less than originally tendered.
Walker and his South African-based partners, Geoff Bell and Wayne Kieswetter, purchased the mothballed BenRiach distillery in 2004 from Chivas Brothers for £5m.
Over the next 12 years the group set about establishing BenRiach as a luxury single malt, and went on to purchase GlenDronach distillery in Huntly in 2008 and Glenglassaugh in Portsoy in 2013.
Last year the group revealed a sales increase of 17.6% to £41.5m, and announced plans to invest £25m in the business as a result.
Walker said: 'It's an enormous compliment and a very pleasant surprise to receive this prestigious award. I'm delighted to accept it on behalf of the extraordinary people across our four sites who have helped me build BenRiach with their hard work, passion and commitment.'
Walker's sale of The BenRiach Distillery Company includes all three malt distilleries, plus a bottling plant and the company's headquarters in Edinburgh.
Paul Varga, CEO of Brown-Forman, which also owns Woodford Reserve Bourbon Chambord liqueur, said Scotch whisky is 'one of the spirits industry's most exciting and consistent growth segments'.
He added: 'The GlenDronach, BenRiach, and Glenglassaugh single malt brands are among the finest single malts in the world and we look forward to continue building them around the globe.'
The Scotland Food & Drink Excellence Awards recognise Scottish businesses and individuals who are leaders in innovation, enterprise and quality.