Jack Daniel's owner Brown-Forman has spent £285m to buy the BenRiach, GlenDronach and Glenglassaugh single malts. But has the US spirits giant overpaid for the privilege? Richard Woodard investigates.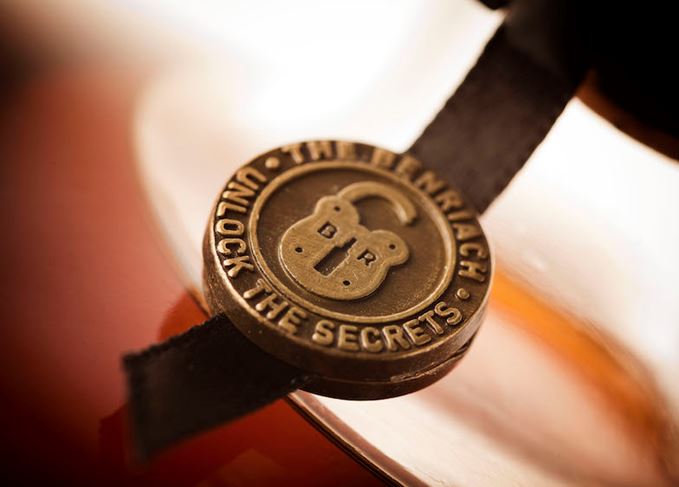 'Clearly people want to be in this industry, though the opportunities are limited. The price of entry to the industry is also very high now.'
That's Billy Walker, speaking to The Scotsman two years ago. Following the £285m paid by Brown-Forman to acquire The BenRiach Distillery Company – the business of which he is managing director – those words seem remarkably prophetic.
The deal for the BenRiach, GlenDronach and Glenglassaugh distilleries, announced last week, is already being described in some quarters as 'a Billy Walker deal' – in other words, one negotiated by a person with the happy knack of buying something at a knock-down price – then selling it on at a considerable profit.
Just how big is that profit? Some reports have suggested that the Walker family will net up to £95m from the deal – never mind the sums collected by Walker's fellow investors, South Africans Geoff Bell and Wayne Kieswetter.
Given that the company paid Chivas Brothers £5m for BenRiach back in 2003, and bought Glenglassaugh in 2013, five years after it too had changed hands for £5m… Sure, the deal also includes GlenDronach, a bottling plant in Newbridge and the company's Edinburgh headquarters but, from a seller's point of view, the maths look rather attractive.
Indeed, some of those attending the Spirit of Speyside Whisky Festival over the past few days were quick to suggest that Brown-Forman had paid £100m over the odds for the company. But are they right?
Brown-Forman has worked in Scotch before. My first contact with the company, more than 15 years ago, came at the annual TFWA duty free trade fair held in Cannes, when it was marketing Glenmorangie alongside Jack Daniel's, Southern Comfort and Woodford Reserve.
That association – selling Glenmo in various markets, including North America and travel retail – ceased when Moët Hennessy bought the Glenmorangie business in 2005 (by the way, the French company only paid £15m more – £300m – for a company that included Glenmorangie, a revived Ardbeg and Glen Moray, and they were accused of overspending at the time).

Spreading the risk: Is the BenRiach deal part of a diversification strategy?

Anyway, these guys know what they're doing when it comes to brown spirits, with Jack Daniel's an unparalleled masterclass in 21st-century brand-building. They've exited what they thought were the less attractive strands of the business – selling Southern Comfort and Tuaca to rival US spirits business Sazerac for $542.4m in March this year – and decided that the best way to surf the whisky revival is to diversify.
First it was Irish whiskey – the company announced its acquisition of Slane Castle Irish Whiskey Ltd, alongside a $50m investment in a new distillery, in June last year – and now it's Scotch.
This move into 'rival' whisky segments, at a time when American whiskey is flying at home and overseas, works in a couple of ways, using the receipts of Jack's success (and of the Sazerac divestments) to move into two equally buoyant spirits areas: Irish whiskey, currently the fastest-growing spirits category on the planet, and single malt Scotch, whose ascent (particularly in the US) is being constrained by supply, rather than demand.
In this way, the deal also constitutes a spreading of risk; if the American revival stutters (and it is, at least partly, driven by flavour innovations such as Jack Daniel's Tennessee Honey, which are already showing signs of losing momentum), then a presence in the Irish and Scotch single malt segments might help to counteract that slowdown.
Consider another emerging deal, announced in the past 24 hours and involving Southern Comfort's new owner, Sazerac: the company has entered into exclusive negotiations to buy the Paddy blended Irish whiskey brand from Pernod Ricard-owned Irish Distillers. Another American spirits company moving into a fast-moving, overseas whisky category? Is this an emerging pattern?
Whether symptomatic of a nascent trend or not, the Brown-Forman/BenRiach acquisition – and its price-tag – has been driven by two overriding factors: the perceived potential of relatively under-exploited single malt brands; and the scarcity of businesses of this type and scale that are for sale – the 'price of entry' mentioned by Billy Walker in his Scotsman interview.
For those reasons, whatever the tittle-tattle and sharp intakes of breath at the sums involved, you suspect that both parties are more than happy with the deal.