Scotch whisky recorded its best six-monthly export performance for three years in January to June 2016, although declines continued in some major markets.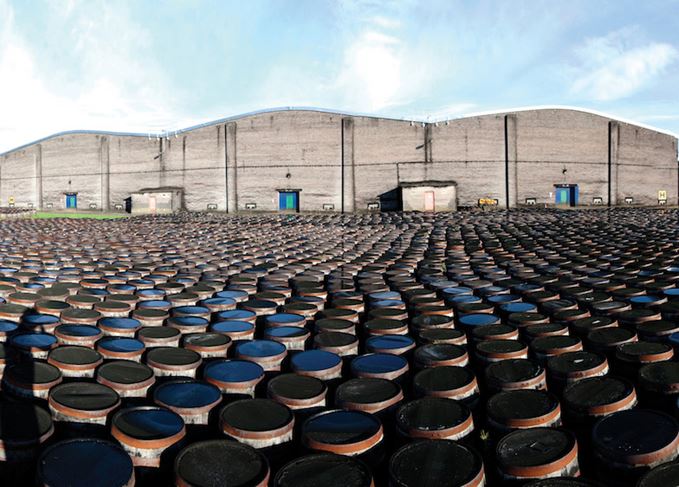 According to analysis of HMRC figures by online trading platform WhiskyInvestDirect, Scotch whisky equivalent to 148m litres of pure alcohol (roughly 530m bottles at 40% abv) was exported in the first half of the year, 2.6% up on last year and the first such increase since 2013.
However, exports in value terms declined by 1.5% to £1.69bn – still an improvement on last year's 3.1% fall – thanks to second quarter decreases in Latin America and sub-Saharan Africa.

Year of two halves: Typically, more Scotch is sold between July and December (Graph: WhiskyInvestDirect)

Growth was led by the US, where an extra £31m-worth of Scotch was sold in the first half of the year, up 9.5% on the same period in 2015.
But that growth rate was dwarfed by India, where volumes surged up 41%, with value rising 28%. Australia also registered record figures, offsetting continued losses in China and helping Asia & Oceania to record a 1.8% value increase.
Problems continued in Latin America & the Caribbean, where exports fell 11% by value, and in sub-Saharan Africa (-17%) and non-EU Western Europe (-15%). WhiskyInvestDirect attributed these declines to steep falls in, respectively, Aruba and Curaçao; South Africa; and Turkey.

Big three: Scotch sales are still largely concentrated in North America, the EU and Asia & Oceania (Graph: WhiskyInvestDirect)

The value of shipments to the European Union fell by 2.7%, with France – Scotch's largest market by volume – signalling its continued move to lower-priced products with a 5.7% value decline, but a 4.6% volume increase.
Meanwhile, Germany, the Netherlands and Poland all recorded value and volume increases.
The first half of the year is typically the quietest in shipment terms for Scotch whisky, WhiskyInvestDirect pointed out, accounting for less than 45% of annual volume and value. The period leading up to Christmas remains the busiest for the industry.
The signs of improvement for overseas sales follow Scotch whisky's third consecutive year of export decline in 2015, when volumes fell 2.8% and value was down 2.4%.
The industry is also bracing itself for the impact of the UK's decision to leave the European Union, amid fears that Brexit could have a negative effect on export sales.