Longmorn is discontinuing its 16-year-old flagship expression as it makes way for its first complete range of 'luxury' Scotch whiskies.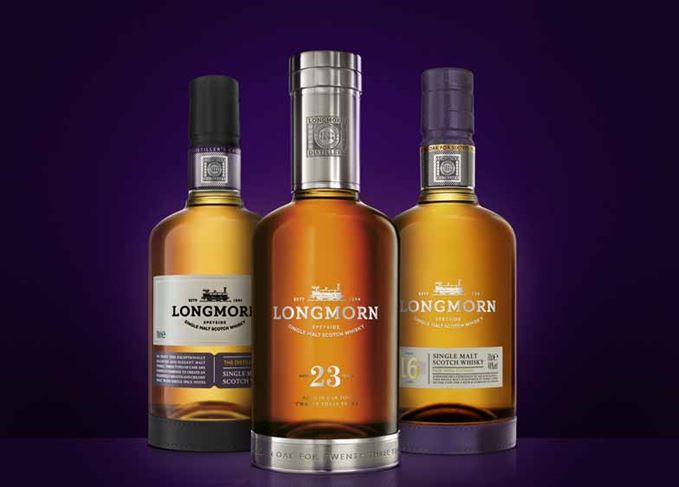 The former 16-year-old is being replaced by a 'reinterpreted' new 16-year-old single malt created using a 'higher proportion' of first-fill American oak casks, alongside whisky matured in ex-Sherry casks and European oak casks.
Non-chill-filtered and with an abv of 48%, Longmorn 16 Year Old will initially launch in the UK in January 2017 before being rolled out globally at a recommended price of US$189 per 750ml bottle.
The current 16-year-old, the last remaining stocks of which are still available globally, carries an RRP of US$110/£80.
The new expression will be joined by Longmorn 23 Year Old, which has been aged in traditional oak casks and is also non-chill-filtered. Bottled at 48% abv, the 23-year-old will be priced at around US$1,087 per 750ml bottle.
The new additions follow the launch of no-age-statement Longmorn The Distiller's Choice in January 2016, which has been matured in a mix of ex-Sherry, ex-Bourbon American oak and European oak casks. With an abv of 48%, the expression is already available globally for around £45 per bottle.
Miriam Eceolaza, Longmorn brand director at Chivas Brothers – which owns Longmorn – said: 'It is very exciting to be able to introduce the first complete range for Longmorn and to show Scotch whisky drinkers the quality and luxurious side of the brand.
'At this price, we are really targeting people who are looking for luxurious single malts. We wanted to create the pinnacle with the 23-year-old while still reflecting our house style, and we believe we have created a whisky that will be enjoyed by connoisseurs.'
Each expression is packaged in a lacquered, deep purple, wooden gift box.
Situated in Speyside, Longmorn distillery was established in 1894 by John Duff and the majority of its whisky is used in blends.
The distillery first launched a 15-year-old single malt in 1993, but this was replaced by the 16-year-old in 2007.
Trevor Buckley, Longmorn master distiller, said: 'Longmorn has always been revered in the industry and a distiller's best dram apart from their own.
'These whiskies show the smooth character of Longmorn and the long finish it's known for. They all feel very luxurious and high-quality as well.'