The first official whisky from Allt-a-Bhainne distillery has been launched to 'shake up' single malt Scotch.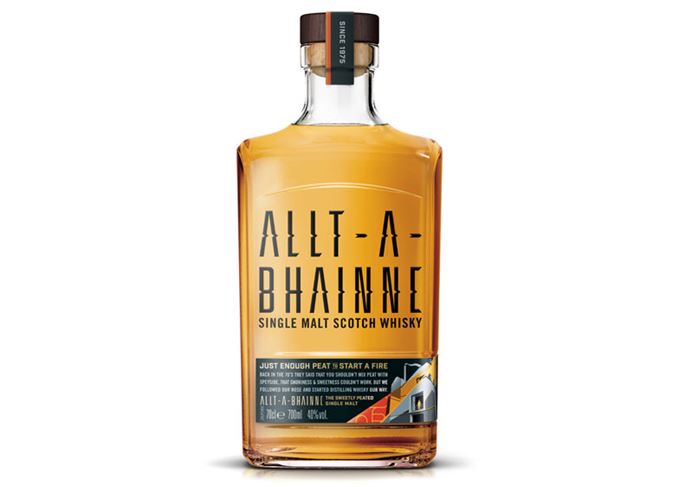 In what distillery owner Chivas Brothers is calling a 'break with convention', the first release from Speyside's Allt-a-Bhainne distillery is a fruity, smoky malt with 'just enough peat to start a fire'.
Described as having notes of soft red apples, honey and gentle peat, the 40% abv expression is designed to 'push conventional boundaries in a bid to attract a whole new generation of drinkers' with its 'peated, sweet' flavour profile.
Richard Clark, master distiller for Allt-a-Bhainne, said: 'We know that whisky drinkers have evolved. They are becoming more adventurous with their repertoire and want to try something new. That's why we've decided now is the perfect time to launch Allt-a-Bhainne.
'Convention said we shouldn't mix peat with Speyside and that smokiness and sweetness wouldn't work together. But we followed our nose, distilled the whisky in the way we know and trust, and Allt-A-Bhainne is the result.
'It's a match that might go against traditional Speyside conventions, but that's something we're not afraid to challenge.'
While Allt-a-Bhainne has produced a heavily peated spirit in recent years, there are several distilleries in the Speyside region also producing peated malt, including Balvenie, Glenfiddich, Benromach, BenRiach, Knockdhu (anCnoc) and Glen Moray.
The new expression is already available in UK retailers for £37 a bottle, and will soon be launched in Australia as well.
Chivas Brothers currently has no plans to add additional expressions to the Allt-a-Bhainne range.
Allt-a-Bhainne distillery was opened in Glenrinnes, Moray in 1975 by Seagram Distillers. After operating for 26 years it was sold on to Chivas Brothers in 2001, and became dedicated to producing a fruity Speyside malt for use in Chivas Regal blend.
This article contains affiliate links, which means we may earn a small commission if a reader clicks through and makes a purchase. All our journalism is independent and is in no way influenced by any advertiser or commercial initiative.