Johnnie Walker owner Diageo has bounced back in China reporting a return to growth for Scotch in the first half of its 2016/2017 financial year.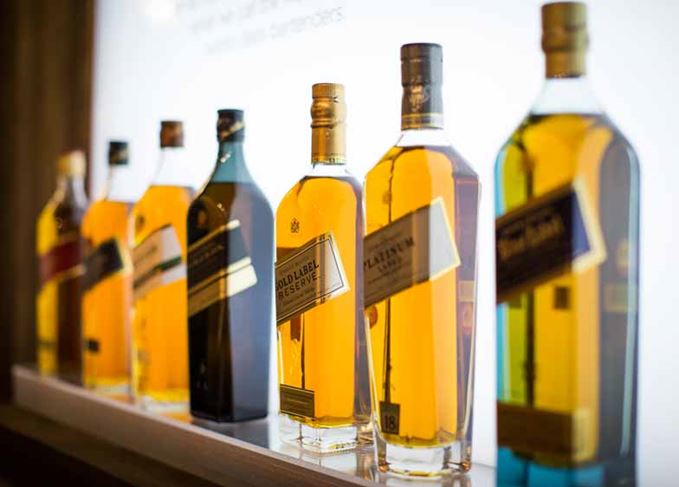 The world-leading drinks company has suffered several years of declining Scotch whisky sales in the region as a direct result of the Chinese government's anti-corruption campaign and clampdown on extravagant gifting.
However, world-leading drinks group Diageo has reported an optimistic turnaround during the six months leading up to 31 December 2016, enjoying 7% sales growth for its Scotch brands in mainland China, which it attributed to increased sales in deluxe and super deluxe brands, plus continued popularity of the Johnnie Walker range.
Throughout the rest of the Asia Pacific region Scotch whisky experienced mixed performances, and weak sales in travel retail, Thailand and Korea ultimately resulted in an overall sales decline for Scotch in the region. In India, Scotch sales 'continue to strengthen' and grew 11%, with Johnnie Walker up 23% driven by 'strong performance' across all expressions.
Meanwhile in Thailand, the mourning period for King Bhumibol Adulyadej resulted in 'marginal' growth for Scotch.
Overall, Diageo's Scotch brands, which account for over a quarter of the company's sales, grew 6% during the six-month period – a notable increase compared to the 1% rise reported during the same period last year, which marked Diageo's first return to growth for Scotch in three years. This was due to growth in North America, Europe, Africa and Latin America and Caribbean, spearheaded by Johnnie Walker and Buchanan's.
Standard and value Scotch whisky expressions grew 6%, with Johnnie Walker Red Label up 7%. The more expensive premium and super premium expressions grew 6%, led by brands such as Buchanan's, which rose 24%.
Sales of Diageo's single malts portfolio, which includes brands such as Cardhu, Knockando and Talisker, grew 3% with noted sales performances in France and Greece.
Ivan Menezes, Diageo CEO, said: 'We have delivered a strong set of results with broad based improvement in both organic volume and top line growth.
'Highlights this half include improved performance in our US spirits business and across our Scotch portfolio.'