Diageo's Scotch whisky sales have returned to growth for the first time since 2013, driven largely by rejuvenated sales of Johnnie Walker.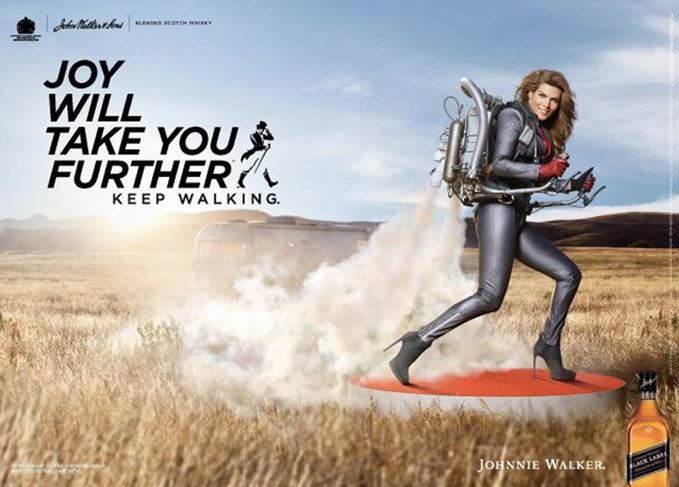 The blended whisky brand has bounced back from a 12% decline felt in the second half of 2014, to achieve 1% growth in the six months to December 2015.
The British-based company attributed the turnaround to a strong showing from Johnnie Walker's luxury expressions (Gold Label and above), as well as a 'good performance' in Latin America & Caribbean following the launch of the brand's new 'Joy Will Take You Further' marketing campaign, which launched in September 2015.
However the brand still faced difficulties in certain markets. Sales of Johnnie Walker Black Label were down by 3% overall as a result of China's on-going anti-extravagance campaign, while Red Label suffered from destocking in Asia Pacific.
As such, Diageo's overall Scotch sales for the six months grew by 1%, a more positive result than the 6% decline felt in the same period in 2014.
Other blends performing strongly during the period were White Horse (up 10%) and Buchanan's (up 7%).
Meanwhile, Diageo's single malt portfolio, which includes the Lagavulin and Talisker brands, grew by 10%, while Haig Club – the single grain whisky launched in partnership with David Beckham, declined as 'it lapped the launch last year'.
Ivan Menezes, CEO of Diageo, said that while trading conditions in some markets 'remain challenging', Diageo's brands are proving resilient.
'Diageo has become a stronger, more competitive business,' he said. 'We have delivered volume growth, a stronger top line, improved the performance of our key brands, driven cost productivity and continued to generate strong cash flow.
'I am confident that Diageo can deliver improved, sustained performance.'
Diageo reported a 1.8% increase in organic net sales for the group during the period, from £5,606m to £5,900m.
The rocky last few years for Diageo's Scotch whisky portfolio prompted the group to temporarily shelve plans to invest £1 billion in expanding its production capacity in October 2014.
The plans were still on-hold as of Diageo's full-year results in 2015, when it revealed Scotch whisky sales declined by 9% through the course of the year.
While in July last year CFO Diedre Mahlan insisted the expansion plans have not been cancelled but 'rephased', it is unclear when – or if – Diageo will pick up the pace now sales have returned to growth.