The rare whisky market experienced an 'exceptional' year in 2016, with sales of collectible single malt Scotch whiskies reaching £14.21m, according to analyst and broker Rare Whisky 101 (RW101).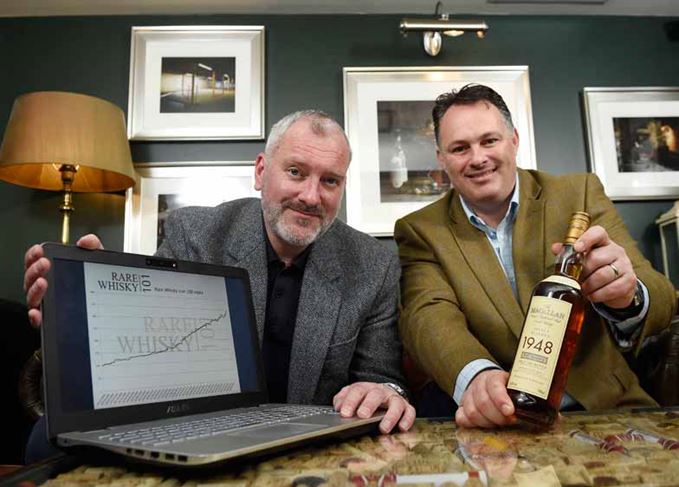 Sales of single malts on the secondary market in the UK are booming, with full-year figures showing a 48.64% jump from £9.56m in 2015, with 58,758 bottles going under the hammer last year – a 35.21% increase from the 43,458 bottles sold the previous year.
Macallan maintained its position at the top of the leaderboard as the most in-demand Scotch whisky at auction, accounting for almost 10% of bottles sold last year and 22% of the overall value, closely followed by Ardbeg at 8% in terms of both bottle numbers and value.
A 'favourable' currency exchange rate for buyers outside the UK, combined with low interest rates and geopolitical uncertainty, have all bolstered the rare whisky auction market, alongside interests in wine and art as worthwhile investments.
The report also highlights a change in behaviour among new distilleries in 2016 as several opted to launch new whiskies on the secondary market – such as Strathearn distillery which auctioned its first 100 bottles through Whisky Auctioneer – rather than take the traditional retail approach for new releases.
However, Andy Simpson, co-founder of RW101 and whisky investment analyst, said it was 'difficult to see' the market growing at the same rate over the next few years, largely due to the 'finite availability' of rare bottlings.
He added: 'We're beginning to see signs of maturity in the market. We have no doubt that the current low interest rate environment and wider uncertainty within the market has fuelled demand for rare whisky, as investors have looked to alternative "passion" investments. We do believe that there is further room for growth.'