A 'unique' collection of Macallan single malts aged for between 50 and 65 years is expected to sell for up to HK$4m/US$500,000 when it is auctioned in Hong Kong next month.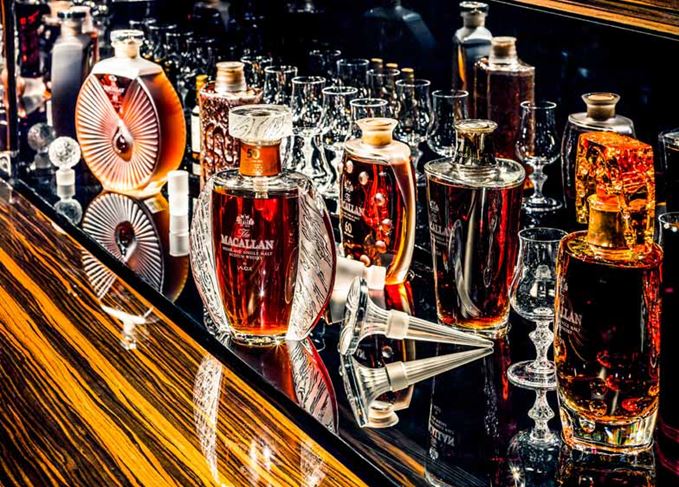 The Macallan in Lalique Six Pillars Series – The Legacy Collection will be auctioned by Sotheby's in Hong Kong on 2 April, as part of a sale that also includes rare Japanese whiskies and fine wines.
The lot of six Macallan whiskies, housed in an ebony cabinet from Lalique and sourced direct from the distillery, includes the following:
Macallan 50yo 'Exceptional Oak Cask'
Macallan 55yo 'Natural Colour'
Macallan 57yo 'Finest Cut'
Macallan 60yo 'Curiously Small Stills'
Macallan 62yo 'Spiritual Home'
Macallan 65yo 'Peerless Spirit'
Macallan Fine & Rare 1937, 1938, 1939 (two 5cl bottles of each)
12 Macallan Lalique Dynasty glasses
Lalique ebony cabinet
Part of the proceeds of the sale – expected to net anything from HK$2-4m/US$260,000-500,000 – will benefit charities in Hong Kong and elsewhere in Asia.
Also included in the 2 April Sotheby's sale is a selection of rare Japanese whiskies, including a bottle of Suntory's Hibiki 35-year-old Arita Ceramic Collection, expected to fetch up to HK$180,000/US$22,000; and a bottle of Hibiki 35-year-old Kuntani Ceramic Collection, with a similar pre-sale estimate.