Speyside single malt Glenrothes has launched the Glenrothes Wine Merchant's Collection, a new limited edition collection of whiskies finished in casks sourced from some of the world's most famous wine estates.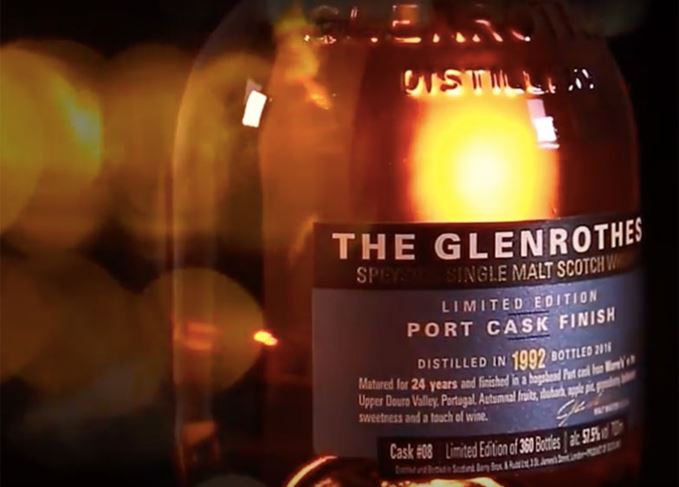 Distillery owner Berry Bros & Rudd created the Glenrothes Wine Merchant's Collection using whisky distilled at the Rothes distillery in 1992, and matured until 2014 in ex-Bourbon hogshead casks.
The whisky was then transferred into casks that previously contained wines from Château de Beaucastel (Châteauneuf-du-Pape), Lustau (Jerez) and Ridge (Calfornia) vineyards, Port houses Warre's and Graham's, and into ex-rum casks from the St Lucia Distillery.
Only several hundred bottles of each expression – and as few as 138 for the rum-finished vintage – are available to purchase from Berry Bros & Rudd and select retailers in various markets, priced at £200 (US$300) per bottle.
Ronnie Cox, brands heritage director at Berry Bros & Rudd, said that many casks had to be 'blended away', leaving the brand with a few casks that 'generously' complemented the flavour profile of Glenrothes.
Cox said: 'The combination of flavours of both wine and whisky and their balance is always a delightful challenge, but I hope you agree that each of these expressions proudly manifests the distinguished nobility of both.'
The new collection follows two recent relaunches from Glenrothes, including the second version of the Glenrothes 1988 vintage and the second edition of Glenrothes 1995 American Oak.