Speyside distillery Glen Moray has celebrated its 120th birthday with the release of Glen Moray Mastery, a single malt vatting of five different vintages dating back to 1978.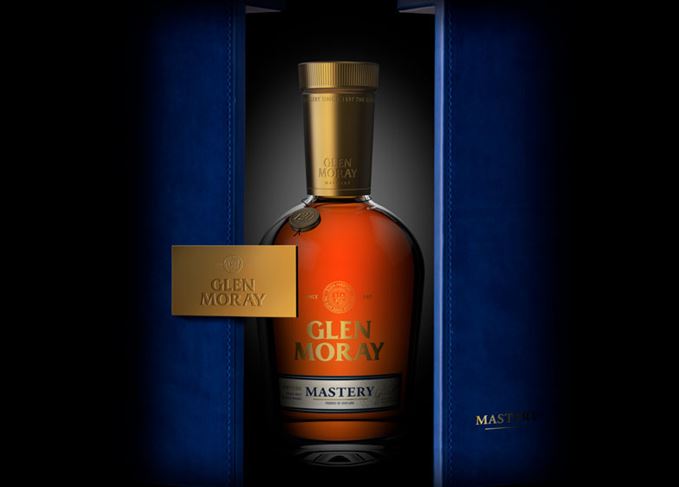 The £800 whisky, described as encapsulating 'the very essence of Glen Moray', was created by Graham Coull, Glen Moray master distiller since 2005.
Coull selected five vintages to make Mastery, three of them laid down by his predecessors, Robert Brown (distillery manager 1959-87) and Ed Dodson (1987-2005), and two by Coull himself.
He experimented using whisky matured in different fortified wine casks (Sherry, Madeira and Port) to form the backbone of the new release.
'The Madeira casks that we've chosen to form the heart of the whisky relate back to the genuine traditions of Glen Moray experimenting with different, innovative techniques in maturation,' said Coull. 'It's me putting a twist on the spirit that was made by previous generations of master distillers.'
The vatting includes whisky distilled in 1978 – some of the oldest in the Glen Moray warehouses – as well as casks filled by Ed Dodson during the 1980s and 1990s.
Coull added: 'We've intertwined these with whisky that has spent its full term in first-fill Sherry casks, and also a proportion that has been finished in Port, to develop the layers of complexity in the overall bottling.
'The Port-finished whisky brings a little lightness, which we felt perfectly balances the more robust flavours of the Sherry and Madeira casks in the blend.'
Bottled non-chill-filtered at 52.3% abv, 1,000 numbered 70cl/75cl decanters of Glen Moray Mastery, packaged in leather boxes, will be released from this week, priced at £800 per bottle.
A former brewery in Elgin, Glen Moray was converted to distillation in 1897, at the height of the late Victorian whisky boom.