Speyside's Glen Moray distillery has added a Rhum Agricole-finished single malt to its Curiosity Collection, as a follow up to last year's Cider Cask Project.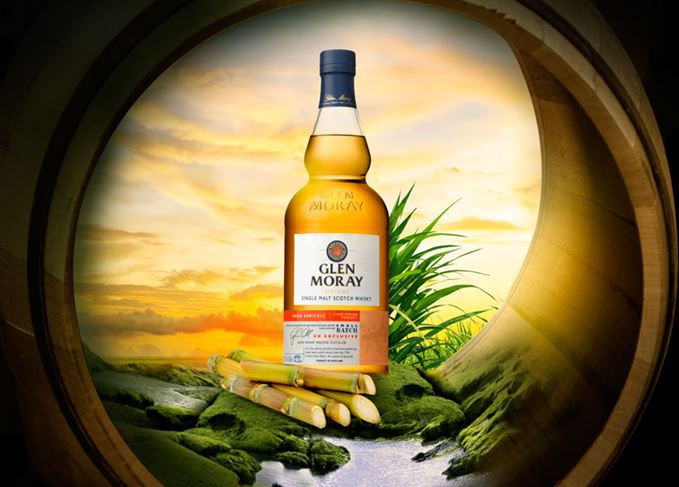 Glen Moray Rhum Agricole Cask Finish Project is a limited edition, no-age-statement single malt finished in casks previously used to mature AOC Rhum from St James distillery in Martinique for 10-18 years.
Rhum agricole is a style of rum produced in the French Caribbean islands from freshly-squeezed sugar cane juice, as opposed to the molasses usually used to make the spirit.
Its flavour is often described as grassy, fruity and sometimes funky.
'Rhum agricole has a uniqueness,' said Graham Coull, master distiller for Glen Moray.
'Until you've tasted it you wouldn't know what to expect. It's not as full on sweet as a Caribbean rum, it has heavy flavours which are more suited to Scotch whisky.
'You get toffee and burnt sugar notes from the rhum, so it adds a slightly heavier character to the final whisky.
'It's very much a heavier, sweeter flavour, which goes well with the fruity character of the Scotch.'
Coull finished a parcel of 10-year-old Glen Moray in AOC Rhum casks from St James distillery, which is also owned by parent company La Martiniquaise, for around 24 months.

Limited edition: Glen Moray has made just 3,060 bottles available exclusively for the UK

Coull added: 'Within our wider company we have an interest in rhum agricole so it makes it easier to source casks internally than deal with third parties.
'The other thing was meeting up with Mark Sassier, my counterpart on the rhum side. We spoke about sharing some of our casks, so some St James casks came here and we shipped out some whisky casks as well.
'The casks were really weather beaten. They didn't look like barrels that had been in Scotland; much more worn out, but when you nosed the contents the rhum agricole notes came through.'
Glen Moray Rhum Agricole Cask Finish Project is bottled at 46.3% abv and described as having aromas of 'marzipan, apricot jam and pineapple', with notes of treacle toffee, kirsch cherries and spicy gingerbread.
Just 3,060 bottles have been produced, each priced at £54.99.
It will be available exclusively from The Whisky Exchange for the month of August, and then at other selected whisky retailers from September.
Last year the distillery launched the first Scotch single malt to be finished in a cider cask, as the inaugural release in its Curiosity Collection.
However, cider casks are not legally permitted for the maturation of Scotch whisky, meaning the expression was a one-off bottling that will not be repeated.
Recent changes to the Scotch whisky regulations in June this year allowed for the use of a wider variety of casks for maturation, including Calvados, Tequila and mezcal, however cider continues to be prohibited.
This article contains affiliate links, which means we may earn a small commission if a reader clicks through and makes a purchase. All our journalism is independent and is in no way influenced by any advertiser or commercial initiative.