Glen Moray's Graham Coull is set to leave the Speyside distillery and start a new position as master distiller of Dingle distillery in Ireland.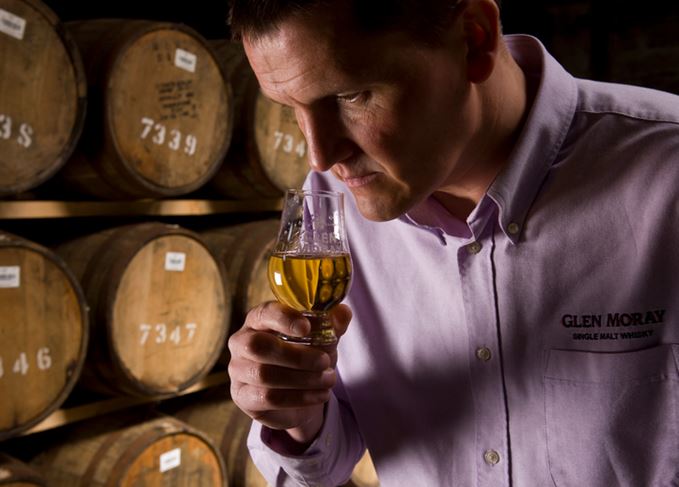 Coull, who has worked as distillery manager and master distiller at Glen Moray for 14 years, will join the County Kerry whisky and gin distillery in October 2019.
'Becoming the distillery manager and master distiller at the Dingle distillery is an ideal opportunity for me to continue my passion for creating whiskies,' Coull said.
'I'm extremely impressed with the quality of the maturing spirit at Dingle and welcome the challenge of distilling in Dingle's unique maturation conditions to craft the next small batch releases of Irish whiskey.
'I'm looking forward to really exploring the similarities and differences between Scotch and Irish whiskey, comparing and contrasting the different styles and bringing my experience to develop the new expressions and releases. There are definitely exciting times ahead.'
Coull will now oversee the production of Dingle's single malt and single pot still whiskeys, as well as its gin and vodka.
Elliot Hughes, partner at Dingle distillery, said: 'I know our ever-expanding team in Dingle are looking forward to having [Graham] on board and learning from his wealth of experience acquired from over two decades working with whisky.
'We are all eagerly anticipating the next chapter of the distillery and working alongside Graham on the continued development of our single malt and pot still whiskies as well as our gin and vodka.'
Coull began his career in whisky in 1994, working as bottling manager for William Grant & Sons before going on to become a process leader for the Glenfiddich, Balvenie and Kininvie distilleries.
He joined Glen Moray in 2005, and has since overseen two expansions of the distillery as well as the launch of several cask-finished expressions which have become the brand's hallmark.
Glen Moray declined to comment regarding Coull's departure. His replacement is yet to be announced.