Balvenie has recalled part of its Tun 1509 Batch 4 single malt expression after the wrong whisky was mistakenly filled into some bottles.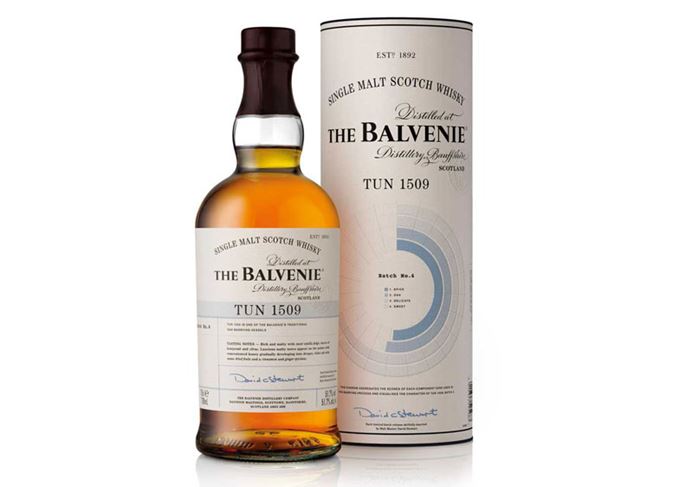 William Grant & Sons, owner of the Speyside distillery, said a 'small number' of bottles of the new batch of Tun 1509 were affected by the mix-up.
The company said the mistakenly bottled whisky was Balvenie single malt at the correct strength and 'of exemplary quality', but added that it did not match 'the anticipated flavour profile or style'.
In a statement, William Grant & Sons said: 'The Balvenie can confirm that a number of bottles from the new Tun 1509: Batch 4 contains liquid not intended for this release.
'When you are committed to making whisky by hand, sometimes mistakes happen.
'The whisky is aged Balvenie, is of exemplary quality with hints of vanilla, honey and dried fruits and had been resting in Tun 1509, however, the liquid contained in these bottles does not match the flavour profile as articulated on the packaging.'
Balvenie Tun 1509 is an annual no age statement (NAS) release of a vatting of casks married together in the distillery's Tun 1509.
Batch 4 is a vatting of 13 first-fill American oak barrels and 10 ex-Sherry butts that were left to marry in Tun 1509 for several months.
Balvenie malt master David Stewart MBE, said: 'Using both traditional casks and Sherry butts, we've been able to craft a complex and rich expression of The Balvenie – sweet vanilla on the nose, followed by concentrated honey, cinnamon and ginger spiciness.
'I've been delighted by the response of the whisky community to previous batches and I'm sure Batch 4 will be as highly regarded.'

Balvenie malt: The recalled bottles of Tun 1509 Batch 4 still contain whisky from the Speyside distillery

The recalled bottles had been shipped to the Netherlands, Switzerland, Sweden and Israel for sale in travel retail outlets. Bottles shipped to other markets are not affected.
Those who have bought a bottle of The Balvenie Tun 1509: Batch 4 that contains code number VAT 17004470, are requested to contact the group at: [email protected].
William Grant & Sons added: 'The Balvenie would like to send a bottle of the correct product to anyone who has bought one that does not contain the intended liquid.'
Retailing at more than £200 per bottle in the UK, the fourth batch was bottled at 51.7% abv and is already being rolled out to retailers around the world.
The first batch was released in 2014, replacing the distillery's popular Tun 1401 expression.