Highland single malt Glenmorangie has created what is claimed as the world's first bicycle made from whisky casks in a partnership with manufacturer Renovo.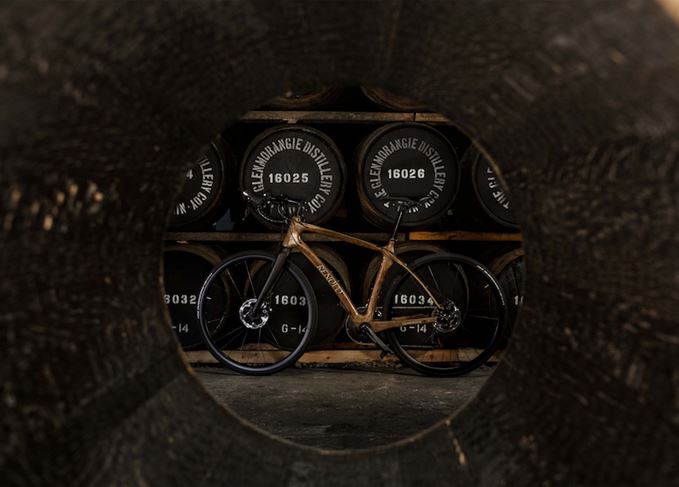 In the latest manifestation of its 'Beyond the Cask' initiative, Glenmorangie shipped staves from casks used to mature Glenmorangie Original to Renovo's Oregon workshop.
The limited-edition machines each use about 15 staves to construct their wooden frames, which are designed to reflect the curvature of the casks.
'This pioneering collaboration with Renovo brings new life to the casks which inspire our whisky,' said Dr Bill Lumsden, Glenmorangie's director of distilling and whisky creation.
'Each one of these limited-edition bicycles is a fitting celebration of our expertise in wood and shared passion for creativity.'
The launch follows Glenmorangie's first 'Beyond the Cask' collaboration 18 months ago – a range of sunglasses made from whisky casks by British designer Finlay & Co.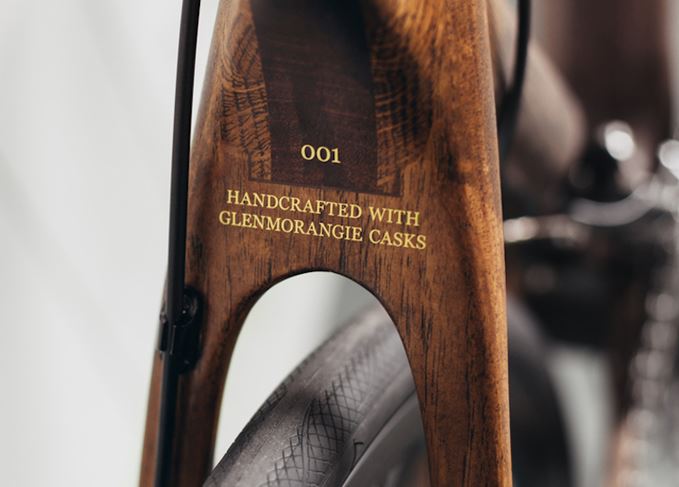 Across the ocean: The staves were shipped to Oregon to be made into bicycles