Wood from used Glenmorangie casks has been recycled to construct hand-built surfboards in the single malt's latest Beyond the Cask initiative.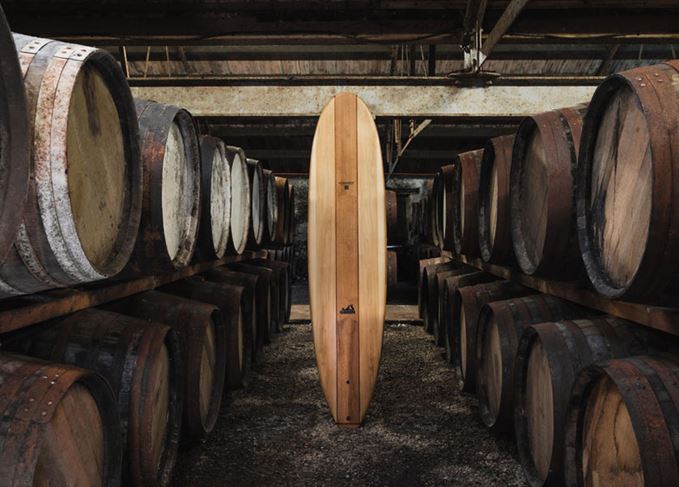 The Highland distillery has joined forces with Grain Surfboards of Maine, US, with staves from the white oak casks used to mature Glenmorangie Original repurposed to help construct the boards, which are on sale for US$5,500 each.
Each Grain Glenmorangie Original surfboard uses wood from 12 Glenmorangie oak staves in its construction, alongside Grain's signature material, Maine-grown northern white cedar, as well as reclaimed western red cedar.
'People often ask us what happens to those casks after their whisky-making life is over,' said Dr Bill Lumsden, director of distilling, whisky creation and whisky stocks at Glenmorangie.
'Beyond the Cask is our way of working with people who share our creative vision, passion and patience, to take this wood on another step in its journey.'
Hand-finished and 'bookmatched' to ensure continuity of the pattern of the grain, the surfboards are Glenmorangie's third collaboration in the Beyond the Cask initiative.
Their release on Grain Surfboards' website this month follows the sale of sunglasses with frames made from old casks, in partnership with Finlay & Co, in 2016; and the launch of bicycles made from ex-Glenmorangie casks, launched last year with Renovo Hardwood Bicycles.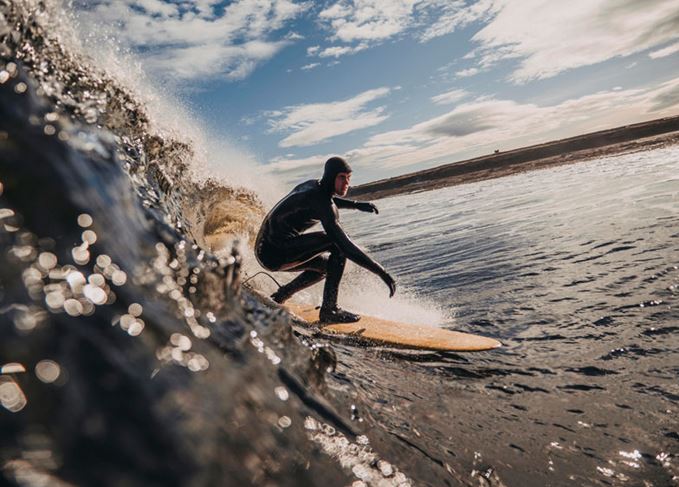 Whisky and water: The boards are the third of Glenmorangie's Beyond the Cask projects