Islay distillery Bowmore has unveiled a 50-year-old single malt, Bowmore 1966, which is set to retail for £20,000 (€21,000/US$25,500) a bottle.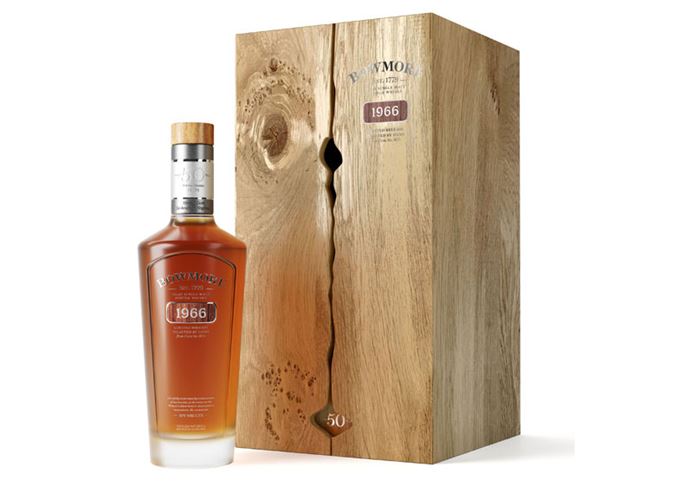 Only 74 bottles of Bowmore 1966, which spent 50 years in a single ex-Bourbon hogshead, cask number 5675, will be available at whisky specialists from this December.
The whisky was distilled in the same year that the Islay distillery first officially bottled Bowmore as a single malt, and it also marks the year that former Bowmore manager Eddie MacAffer joined the distillery.
It is said to have 'unlocked the exotic fruit tastes distinctive of 1960s Bowmore whiskies', including flavours of lychee, pineapple and watermelon, as well as light floral notes.
Bowmore 1966 is packaged in a handmade crystal decanter, with sterling silver decoration, housed in a Scottish oak cabinet containing five silver tree rings depicting the five decades of the single malt's maturation.
'To this day Eddie MacAffer is renowned at the Bowmore distillery for his passion and knowledge, which he so proudly showcased throughout his 50 years at the distillery,' said David Turner, Bowmore distillery manager.
'I am honoured to celebrate such a pivotal year in Bowmore's history and launch this incredible whisky, which was not only nurtured by Eddie himself, but was also discovered the very year Eddie joined us.'