Highland Park has launched the first of two single malts inspired by the summer and winter solstices.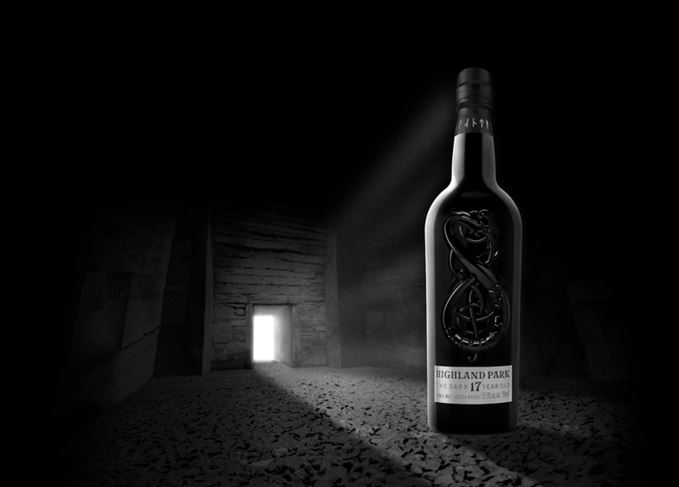 Highland Park The Dark is a 17-year-old single malt matured exclusively in European oak Sherry butts, and forms the first half of the Orkney distillery's new seasons duo.
The expression will be followed by Highland Park The Light in spring 2018.
The pair have been inspired by the effect the seasons have on the maturation of Highland Park, featuring two circles representing the high sun of the summer solstice and low sun of the winter solstice.
Jason R. Craig, brand director for Highland Park, said: 'Both editions share the story of the contrasting seasons of our Orkney islands and the resulting intense balance of Highland Park whisky.'
The Dark is presented in a jet black glass bottle with an embossed serpent dragon adorning the front, along with a black oak cradle.
The whisky – bottled at 52.9% abv – is described as exhibiting notes of dried fruits, nuts and spices with hints of smoky peat, and is available now for around £190 from specialist whisky retailers.
The launch of Highland Park The Dark and The Light follow a major period of rebranding for the distillery, which has seen the release of several expressions in the past nine months, including Magnus, Valkryie, Full Volume, Rebus30, Dragon Legend and Voyage of the Raven.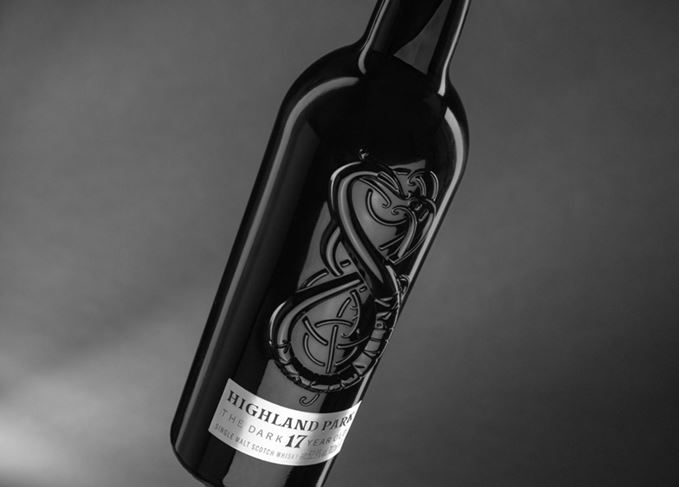 Winter Solstice: The bottle design for Highland Park The Dark features a serpent entwined around two embossed suns