The Scotch whisky industry is making moves to ban its use of plastic straws and stirrers outright, as it ramps up its commitment to the environment.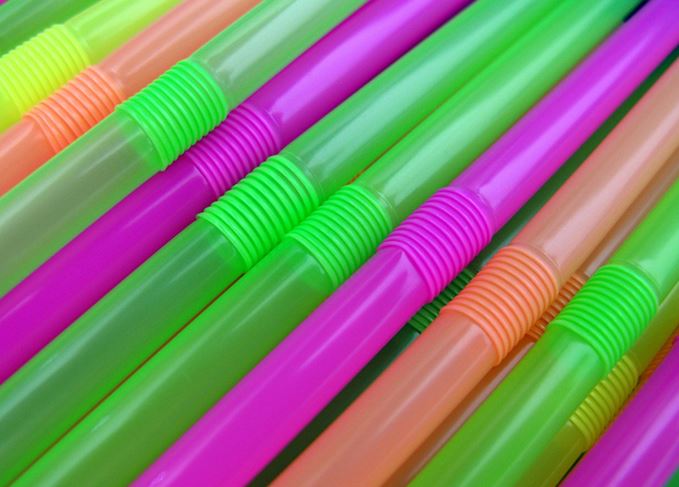 Industry body the Scotch Whisky Association (SWA) has pledged to cease its use of non-recyclable plastic products, and is encouraging all whisky producers to follow suit.
As plastic straws are not biodegradable, those that do not end up in landfill sites make their way into natural habitats, harming animal life and polluting rivers and oceans.
The United States alone throws away 500 million plastic straws every day, enough to fill 125 school buses.
The movement to ban plastic straws is an extension of the SWA's Environmental Strategy, first launched in 2009.
As part of the initiative, the whisky industry has committed to ensuring that 100% of its product packaging will be recyclable by 2020.
Karen Betts, SWA chief executive, said: 'The industry is taking steps to reduce its impact on the environment, including action to reduce fossil fuel use, increase recycling and ensure efficient use of water.
'Our commitment to phasing out the use of all plastic straws and stirrers from all our offices, industry and events is yet another signal of our commitment to the environment.'
The SWA's renewed sustainability efforts follows promises from leading drinks producers Diageo, Bacardi and Pernod Ricard.
Diageo committed last month to phasing out plastic straws, citing the 'negative environmental impact', while Bacardi launched a 'No straw, please,' campaign targeted at drinkers in bars in 2016.
Pernod Ricard has also committed to eliminate landfill waste completely by 2020.
Betts added: 'It is encouraging to see Scotch whisky producers taking steps to phase out unnecessary plastics.
'We hope that this SWA commitment will lead to the industry uniting behind biodegradable alternatives.'
The drive to eliminate plastic waste from the drinks industry has already been gathering momentum among bars and bartenders.
UK pub chain Wetherspoons will be providing paper instead of plastic straws across its 900 bars as of this month, while environmentally conscious pop-up and online platform Trash Tiki is also encouraging bars around the world to embrace sustainability by using bamboo or bio-degradable polylactide straws.
'The plastic straw definitely has its days numbered,' said Trash Tiki co-founders Iain Griffiths and Kelsey Ramage in a recent blog post, 'and the best bit of it all is seeing how that has got everyone thinking about what other single use plastics they have in their life they should get rid of.'