For years, the Scotch whisky industry has banded together to find eco-friendly solutions to drastically reduce its waste output. And thanks to extensive research into alternative uses for whisky waste, the recycling of unwanted by-products from the whisky-making process has now extended far beyond feeding livestock. Felipe Schrieberg explores how Scotland's distilleries are finding new ways of handling whisky waste.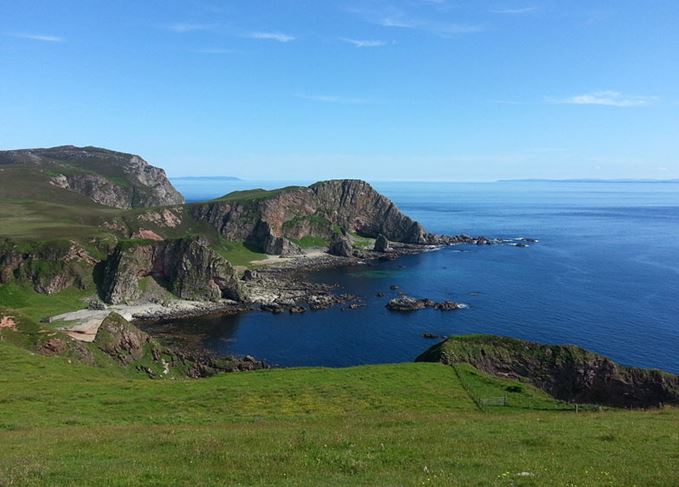 Over the years, whisky distilleries have established a fixed method for dealing with waste. Spent grains left after the malting process (draff) are converted into pellets and sold cheaply to farmers as protein-rich cattle feed.
Meanwhile, pot ale and spent lees, both by-products of distillation, are treated to remove any toxic levels of copper and other substances, then re-released into a body of water big enough, and sufficiently fast-flowing, to receive them without suffering any damage. Heat generated by this intense activity often dissipates into the air.
These days, though, whisky waste is finding new life through alternative uses.
A 2015 report by The Green Alliance estimated a potential £140m market in whisky waste by-products – and various companies, including whisky distilleries, are hard at work to leverage the opportunities.
Iain Gulland, chief executive of Stirling-based NGO (non-governmental organisation) Zero Waste Scotland, is optimistic. 'Scotland's whisky industry is world-renowned and accounts for a significant proportion of our exports, but it also generates around 4m tonnes of waste and by-products,' he says.
'We already know they're useful – distillery by-products have been used as animal feed for decades – and research shows that by taking a more circular approach to waste from bio-economy industries like whisky, Scotland's economy could benefit from an additional £595m-plus a year.
'We're working with industry to make the most of the by-products from some of Scotland's successful exports, and we're delighted with the progress being made.'
There is certainly no lack of raw materials to use. Every litre of spirit made and used by distilleries produces at least nine litres of pot ale. Zero Waste Scotland calculates that the industry produces 1.6bn litres of pot ale and 500,000 tonnes of draff a year.
In fact, a growing portion of this waste is now fuelling whisky distilleries. Many use draff, and in some cases pot ale, to power anaerobic digester (AD) plants, creating bio-gas that is then processed into steam energy.

Salmon farm: Pot ale is being used to feed salmon in Scotland (photo: Ben-Benjamin, Flickr)

For example, in its first 12 months since opening in 2015, Glendullan distillery's AD plant generated 6,000 MW hours of thermal energy, reducing the distillery's fossil fuel demand by 25%. Owned by Diageo, this is just one of multiple AD initiatives the company is implementing across its distillery sites in a £100m investment in renewable energy technology.
Others jumping on the AD bandwagon include William Grant & Sons (which owns Glenfiddich and Balvenie, among others) and Glenmorangie.
Heat created by distillation and mashing is also often re-used in distilleries, usually to warm or re-heat water that's crucial throughout the whisky-making process. Diageo's Roseisle distillery feeds its waste heat to two nearby malting facilities. On Islay, Bruichladdich distillery re-routes waste not only to heat water but also to heat its visitor centre, bottling hall and meeting rooms. At nearby Bowmore, heat from the distillery warms the community swimming pool next door.
Other businesses have been born with the aim of using both draff and pot ale to create products for use in very different industries.
Horizon Proteins, an enterprise spin-off from Heriot-Watt University in Edinburgh, uses pot ale to create feed for Scottish salmon in fish farms. Pot ale proteins replace soy and fishmeal, products normally imported from South America. In 2014, the university was awarded £600,000 in funding from Scottish Enterprise through a programme to help new businesses.
An experimental facility to test production was built at Glendullan distillery in 2015, and the company recently announced plans to sell its product commercially within a year, with its processing facilities located in various larger distilleries. Eventually, Horizon Proteins aims to expand beyond salmon, and even use whisky waste to feed pigs, pets – and people.
Whisky waste is already also fuelling cars. Celtic Renewables, founded by Dr Martin Tangney, has successfully created petrol from pot ale and draff. Using an updated method of acetone production developed in the 1910s by Chaim Weizmann – the father of industrial chemistry and Israel's first president – Celtic Renewables uses bacteria to synthesise draff and pot ale into a number of chemicals, especially biobutanol, which can be pumped directly into cars without adjustments to the engine.

Dr Martin Tangney: His company, Celtic Renewables, has found a way to use whisky waste as fuel for cars (photo: Celtic Renewables)

This process also creates acetone, a product vital for plastics, and bioethanol, an ingredient in cosmetics. The solid residue left from the processed pot ale and draff creates a type of 'super draff' high-grade animal feed, particularly nutritious for cattle. Raw supplies of pot ale and draff come from Tullibardine distillery, and a demonstration facility will open in Grangemouth in 2018.
The Scotch Whisky Association (SWA), the whisky industry's lobbying organization, enthusiastically supports this secondary industry, and both Horizon Proteins and Celtic Renewables feature in its latest Environmental Strategy document, which outlines the industry's sustainability and reports how well it is meeting them.
'The Scotch Whisky industry has a long-term commitment to sustainability,' says Rosemary Gallagher, head of communications for the SWA. 'Our Environmental Strategy is the only one in Scotland that covers an entire industry.'
The industry's ambitions line up well with the Scottish Government's goal to wipe out waste across the country, with a target to send only 5% of its waste to landfill by 2025.
This aspiration drove the decision to be the first government to join the Circular Economy 100, a group established by the Ellen MacArthur Foundation, a global leader in the field dedicated to creating secondary markets using waste by-products. The group counts some of the world's largest corporations among its members, including Apple and Coca-Cola.
In the case of the whisky industry, collaborating with companies that help create a vibrant whisky by-product sector puts Scotch at the forefront in creating new business models where waste is another source of profit, pushing Scotland towards a sustainable, waste-free economy – and offering 'the water of life' yet another reason to make its native country proud.