For an industry that has taken its green credentials increasingly seriously in recent years, it seems surprising to see Scotch whisky named on a hit list of packaging offenders by the UK Recycling Association. But is the tag of 'recycling villain' justified? And what can be done about it? Richard Woodard investigates.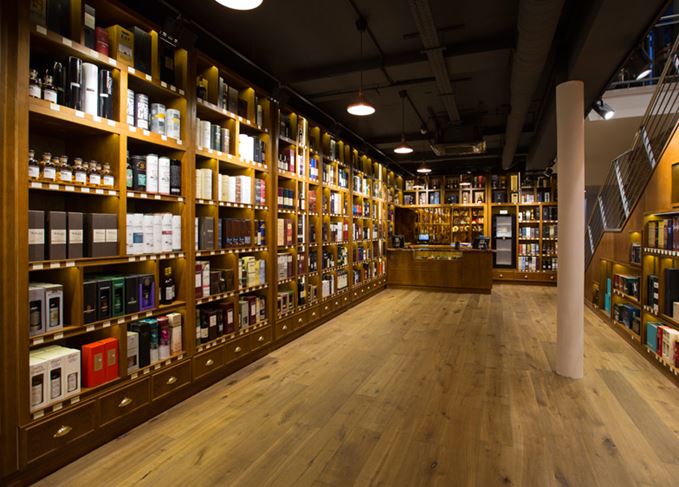 It was a headline-grabbing news story that gave a new twist to the ongoing debate about packaging and the environment, naming and shaming the products that are most challenging to process for reuse.
The issue identified by the UK Recycling Association was not so much the materials that were used in the packaging of Pringles, Lucozade and, among others, whisky products, but the mix of those materials and the ways in which the packs were constructed; technical challenges meaning that potentially recyclable materials are instead lost to landfill or incineration.
With whisky, we can narrow the focus down onto one particular issue: cylindrical cardboard tubes with metal lids and bonded metal bases, as Simon Ellin, UK Recycling Association CEO, explains.
'The lid would probably be picked up by a magnet if it's steel, or be put in with the aluminium cans if it's aluminium,' he says. 'We can almost ignore the lid. The problem I have is the metal base. For the life of me I don't see why it has to be metal – at the end of the day, it's bonded to cardboard.'
The technology involved in processing waste is increasingly refined – infra-red beams can pick out different polymers, colours and shapes – but there are limits to its capabilities. 'The tube will end up in the cardboard process, and the metal bottom contaminates the load,' says Ellin.
'That's not necessarily a big technical problem – although it can block up the filters – but that piece of metal is going to be lost for good. It will probably go to landfill or incineration. Why the hell do we need that in the 21st century?'
It's important to retain a sense of the scale of the problem here. The vast majority of global Scotch whisky sales are of simple glass bottles with a metal cap. And even if that cap is still on, says Ellin, the machines can cope.
Then there are the brands – Ellin mentions Glenmorangie, Jura, Johnnie Walker Black Label – that use a simple and easily recyclable cardboard carton. The problem arrives when products – typically single malts, and Ellin picks out Laphroaig, Glenfiddich, Highland Park and others – employ a cylindrical cardboard tube with metal lid and base.

Core product: Most Scotch whisky is still sold in bottle form, without external packaging

However, the brands themselves are frustratingly reluctant to discuss this issue – Scotchwhisky.com approached four leading companies for this feature, and all declined to comment – but are happier to leave the Scotch Whisky Association (SWA) to respond instead.
Morag Garden, the SWA's head of innovation and sustainability, says that the specific use of bonded metal and cardboard tubes is 'very much a commercial decision for our member companies', but points out that the pursuit of environmental sustainability is a far broader topic than a focus on one particular style of packaging might suggest.
The SWA launched its environmental strategy in 2009, and unveiled a revamped plan last year, focusing on a wide range of issues above and beyond the recyclability of packaging.
Highlighting the organisation's Environment Strategy Report 2015, Garden points to 'some successes, but challenges do remain'. Aims include trying to make packaging as light as possible, increasing the recycled content of packaging, and minimising the amount of waste from packaging operations going to landfill. 'It's all within that mix and we're working on them all together,' she says.
One of the strategy aims is to make all Scotch whisky packaging reusable or recyclable by 2020. By 2014, the proportion had risen to 98%, but Garden acknowledges that 'that 2% is a really hard nut to crack'.
The SWA aims to do so by working closely with the industry supply chain, and with third-party organisations such as Zero Waste Scotland. The SWA has also joined the Courtauld 2025 initiative, a voluntary agreement designed to make food and drink production and consumption more sustainable.

Good example: Chivas Regal The Art of Hosting uses a new 'cold foiling' technique

The industry has made progress in related areas: the recycled content of product packaging was 33% in 2014, up from 29% in 2012 (the 2020 target is 40%); and only 2% of the waste from packaging operations went to landfill in 2014 (13% in 2008).
But the target of reducing the average unit weight of product packaging materials by 10% by 2020 looks ambitious (by 2014, it had fallen by only 1% since 2008) – and gives a clue to one of the major environmental hurdles the industry faces.
'Consumer preference continues to be the challenge,' says the SWA Environment Strategy Report 2015. 'The most significant component of the weight of our products, except the Scotch whisky itself, is the glass bottle.
'Consumers globally are trading up to premium categories of Scotch whisky, and this comes with the expectation of a more substantial and elaborate bottle, generally requiring thicker glass. This effect is further compounded by the growing popularity of the single malt category, which is particularly marked in Asian markets, where demand for single malts is growing rapidly.
'The challenge for the industry will be to find ways of making bottles lighter while responding to these consumer wishes.'
Ellin is sympathetic to the need to balance sustainability with consumer appeal. 'Absolutely 100% we understand branding,' he says. 'Some of it is quite iconic, and the public associates the brand with it. We're just saying there are much smarter, cuter ways of keeping that and making it 100% recyclable.'
Chivas Regal's The Art of Hosting pack, launched in 2014, is one example of that 'smarter, cuter' method in practice. Once the brand would have used metallic tins for packaging, but metallised gift cartons have helped to reduce unit weight while keeping that glossy finish.
Now, using a new technique known as 'cold foiling', the metallised finish is only applied to specific parts of the packaging. With a corrugate insert replacing the old plastic fitment designed to hold the bottle in place, the new pack is now 100% recyclable as virgin board.
This kind of solution can have a disproportionate impact when applied to high-volume brands such as Chivas Regal, helping the industry to meet its global targets in the process. Further technical innovations of this type look to be the way forward as Scotch whisky chips away at those 2020 environmental targets, Ellin believes.
'Bonding metal to cardboard is not good,' he says. 'It's not an example of a sustainable means of packaging. Where the technology is able to engineer it out by just thinking outside the box, we have the duty to do it.'