Lowland distillery Bladnoch has launched a 29-year-old expression, priced at £5,000 per bottle, to mark its 200th birthday.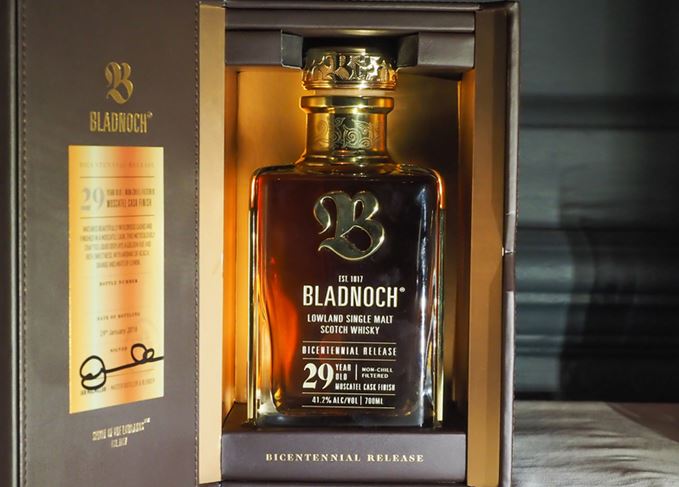 Because the whisky has been bottled to honour the distillery's 200th birthday, only 200 bottles will be released to the public as a 'celebration of its rich history and a toast to its new chapter'.
Made from two 'exceptional' casks of whisky distilled in 1988, the Bicentennial Release is bottled at 41.2% and is said to carry 'soft, rich and silky Sherry flavours'.
'Chestnut gold in colour, our bicentennial release has lovely rich Sherry and acacia aromas with notes of dark chocolate, sweet oak and citrus,' said Ian Macmillan, master distiller at Bladnoch.
The expression is presented in a glass bottle with a gold stopper, designed by Bladnoch distillery's owner, Australian entrepreneur David Prior.
'We may be celebrating the 200th anniversary of the distillery, but Bladnoch's renaissance chapter is only just beginning,' said Prior.
Bladnoch ceased production in 2009, before Prior purchased the distillery in 2015, releasing the first of a new range of whiskies in 2017 to mark Bladnoch's rebirth.
'In the last three years, we have significantly invested in Bladnoch to revive whisky production, as we strive to give Scotland's most southerly distillery back its true title as the "Queen of the Lowlands",' said Prior.