Lowlands distillery Bladnoch has released a new limited edition 17-year-old single malt finished in Californian red wine casks.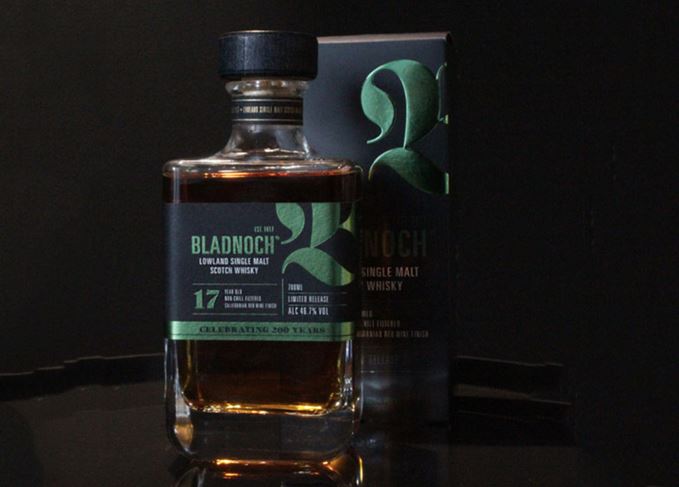 First filled into ex-Bourbon barrels in 2001, the whisky has been finished for between two and three years in ex-red wine casks.
Bottled at 46.7% abv, the expression is said to be 'rich and composed' with notes of 'coffee, cherries and sweet oak' on the nose with 'orange marmalade with hints of liquorice and cinnamon' on the palate.
It joins Bladnoch's existing range comprised of Bladnoch 10 Year Old, the NAS Bladnoch Samsara, 15-year-old Bladnch Adela and 25-year-old Bladnoch Talia.
Distillery owner David Prior said: 'This is my favourite Bladnoch yet. This one is an absolute stunner.'
The limited edition malt is currently available at specialist stores across the UK and Europe, priced around £98.95 a bottle.
The whisky is set to release in the US at the end of February, while Bladnoch plans to roll the 17-year-old out across Australia and Asia from April.
One of the oldest distilleries in Scotland, Bladnoch was silent for many years before being revived in 2017, following its purchase by Australian entrepreneur David Prior.
Following a complete refurbishment, Bladnoch is set to open the doors to its 'state-of-the-art' visitor centre in June 2019.
In December it was revealed that Bladnoch master distiller Ian MacMillan is to leave his role at the distillery in early 2019 to establish a whisky consultancy business, although he will remain involved with Bladnoch in an advisory capacity.