Two more single malt whiskies have been announced by luxury-focused Speyside distillery Macallan: M Black 2017 Release and Edition No 4.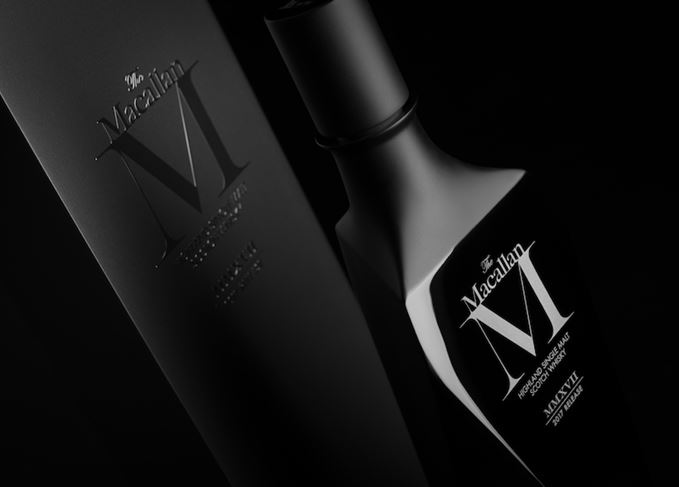 Macallan M Black 2017 release, priced at US$6,995/£5,400 for each 70cl decanter, is the latest product from the single malt's partnership with creative director Fabien Baron and crystal maker Lalique.
Described as 'subtly smoky' with flavours of dark fruit, chocolate, espresso and wood spice, it has been bottled at 45% abv, with 725 decanters now available worldwide.
Bottled in December 2017, the whisky is packaged in black crystal, and follows the distillery's succession of annual M releases since 2013.
Meanwhile, Macallan has also released details of its Macallan Edition No 4 single malt, priced at £82, bottled at 48.4% abv and available worldwide from July this year.
The new bottling is designed to showcase the 'structure' of Macallan's whisky, following Edition No 1 and No 2 – focused on cask influence – and Edition No 3, which explored the impact of aroma.
Macallan Edition No 4 was aged in a combination of European and American oak casks, and is described as 'zesty, vibrant and invigorating', with flavours of rounded honey, sweet toffee and citrus fruits.
The releases come two days after Macallan unveiled its oldest whisky to date – Macallan 72 Years Old in Lalique – The Genesis Decanter – and follows the opening of its new, £140m distillery last week.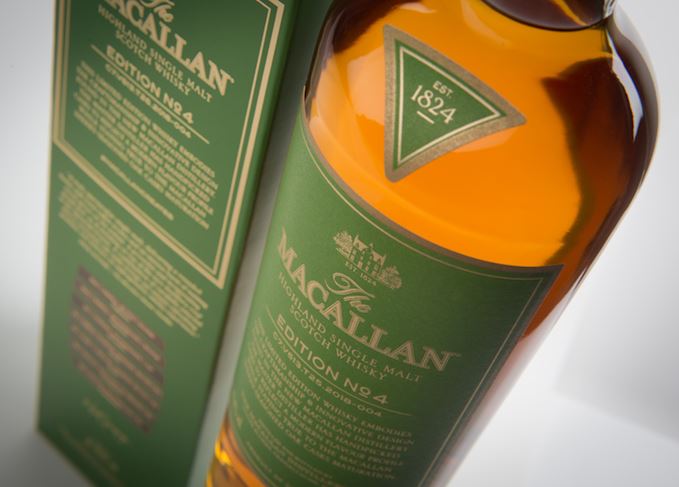 New Edition: Macallan Edition No 4 focuses on the structure of the Speyside single malt