Lowland distillery Ailsa Bay is replacing its only single malt expression with a peatier, sweeter whisky called Release 1.2 Sweet Smoke.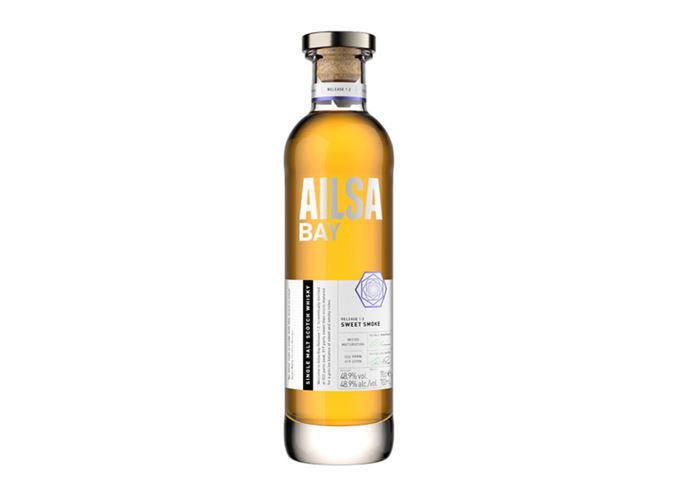 Introduced as part of a 'brand evolution', Ailsa Bay Sweet Smoke will replace the distillery's first single malt expression, released in 2016.
Like its predecessor, the whisky has undergone a 'micro maturation' process in small Hudson whiskey casks, but has a sweeter flavour profile than the original.
Sweet Smoke registers at 19 SPPM (sweetness parts per million – a measurement of a whisky's sweetness), while Ailsa Bay's first release registered at 11SPPM.
Aiming for a 'unique balance of smoke and sweet', the single malt is also slightly peatier, increasing its phenol parts per million up to 22PPM from 21PPM.
Unlike most distilleries that state the PPM of the malted barley prior to processing, Ailsa Bay states the PPM of the liquid itself.
Stuart Watts, Ailsa Bay distillery manager, said: 'No other whisky is made with this much science.
'Using data points to adapt the flavour and applying modern engineering alongside our family's traditional approach is truly innovative.'
Sweet Smoke is said to exude 'fresh wood smoke with notes of smouldering damp heather' on the nose, and 'smoke, fruit and creamy toffee' on the palate.
The expression is still bottled at 48.9% abv without an age statement.
The new-look packaging 'takes its inspiration from the creativity of science' with graph paper and geometric patterns on the bottle's label.
Ailsa Bay Sweet Smoke will be available from the beginning of September in Australia, Finland, selected UK stores and UK travel retail priced around £55, although limited numbers of the original bottling will still be available for a short time.
Ailsa Bay distillery was built in 2007 within William Grant & Sons' Girvan grain plant in Ayrshire, although its first single malt wasn't released until 2016.
This article contains affiliate links, which means we may earn a small commission if a reader clicks through and makes a purchase. All our journalism is independent and is in no way influenced by any advertiser or commercial initiative.