The first single malt release from Ailsa Bay distillery, a no-age-statement peated whisky that undergoes a unique 'micro maturation', is being launched in the UK next week.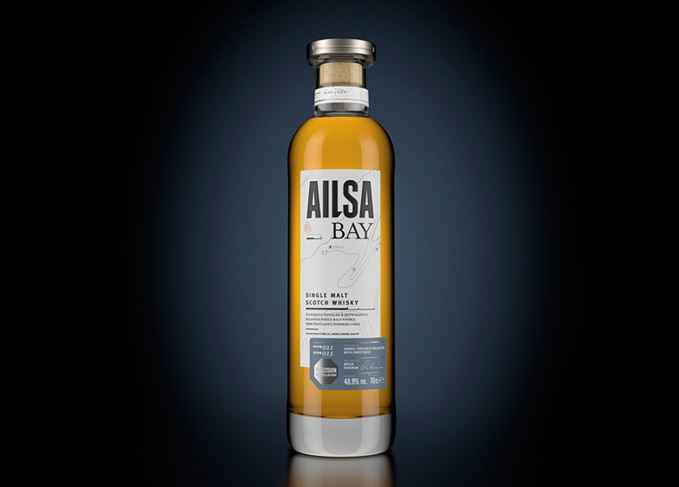 The Lowlands distillery, which is set up to produce a number of different Speyside malt styles within the Girvan grain distillery complex in Ayrshire, was built in 2007 and has not released a single malt until now.
While the majority of Ailsa Bay's whisky styles will be used for a variety of blends within owner William Grant & Sons' portfolio, its peated run – that lasts for just one week per year – is reserved for the Ailsa Bay single malt.
Ailsa Bay is being positioned as the group's 'peated malt', and has a stated phenol content of 21 PPM (parts per million) – a reading taken from the finished liquid rather than the dried malted barley, as is the industry standard.
Taking a reading of the liquid prior to bottling, however, is thought to give a truer reflection of the whisky's actual phenol content. Ailsa Bay is only the second single malt brand to disclose its PPM as a reflection of the liquid.
In 2014, AnCnoc launched its Peaty range of single malts from Knockdhu distillery, all of which state a PPM reading of the liquid.
As well as offering a PPM statement, Ailsa Bay will also have an SPPM reading – sweet parts per million, a revolutionary measurement of a whisky's sweetness designed by master blender Brian Kinsman.
Alwynne Gwilt, newly-appointed whisky specialist at William Grant & Sons, said: 'It's new territory for everyone. Brian is trying to break new ground in how we help the consumer understand what it is they are buying, so this will probably take a while for everyone to personally catch up.'
Ailsa Bay has an SPPM of 11, which Gwilt describes as 'the perfect balance between peat and sweet'.
'You can get a peated whisky like Bowmore that's sweeter and fruitier than Talisker and while you can understand the peating levels on those it doesn't give an indication of how sweet it's going to be,' she explained.
'Brian has analysed the elements that we would taste as being sweet and created a new way of measuring how sweet whisky is.'
Japanese-style
Rather than simply blending casks together after maturation, Kinsman has also adopted a Japanese-style of whisky production and vatted two different distillates produced at Ailsa Bay together before the new make is filled into cask.
Gwilt remarked: 'Brian has the opportunity, much like the Japanese do, to create really interesting liquid right from the start – he's not just relying on casks and the maturation that happens afterward.'
Micro maturation
As well as being the company's first peated whisky brand, Ailsa Bay is also the only Scotch whisky to undergo a process called 'micro maturation'.
The distillery's new make spirit is first filled into Hudson Baby Bourbon casks that are between 25-100 litres in size, for six to nine months.
The relatively small casks – traditional American oak barrels can contain up to 200 litres of spirit – enables intense rapid maturation. The liquid is then transferred into virgin, first-fill and refill American oak casks for several years.
The process is the first of its kind within the Scotch whisky industry, although some Cognac producers also practise micro maturation.
The three cask types are then blended together and bottled without chill filtration at 48.9% abv.
Following its soft launch in the Nordics at the end of 2015, the expression will be made available in the UK from next week.
Just 350 nine-litre cases of Ailsa Bay are available between the UK and Nordics this year at £55 per 700ml bottle. Additional markets and greater allocation will be considered toward the end of 2016.
Here at Scotchwhisky.com we managed to get our hands on a bottle of Ailsa Bay before general release. Dave Broom gives his thoughts on the liquid in this week's new whiskies tasting notes.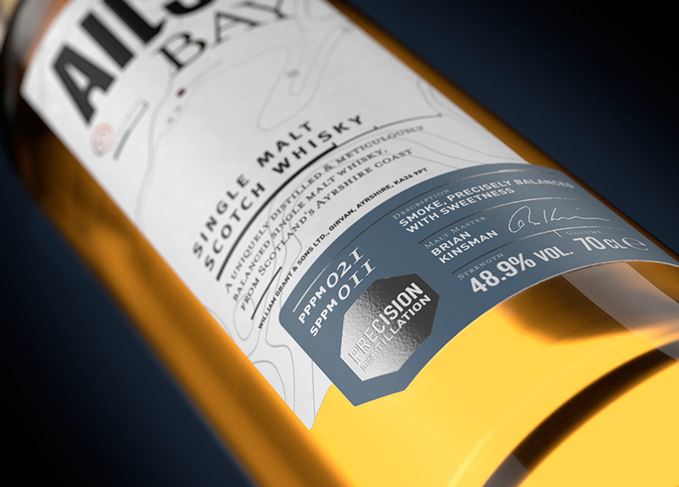 Ailsa Bay carries an SPPM figure, as well as a PPPM.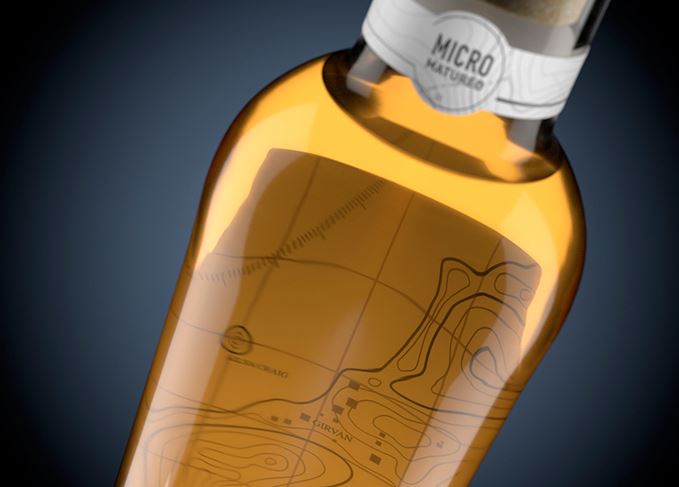 A map tracing the shore's outline is visible through the back of the bottle.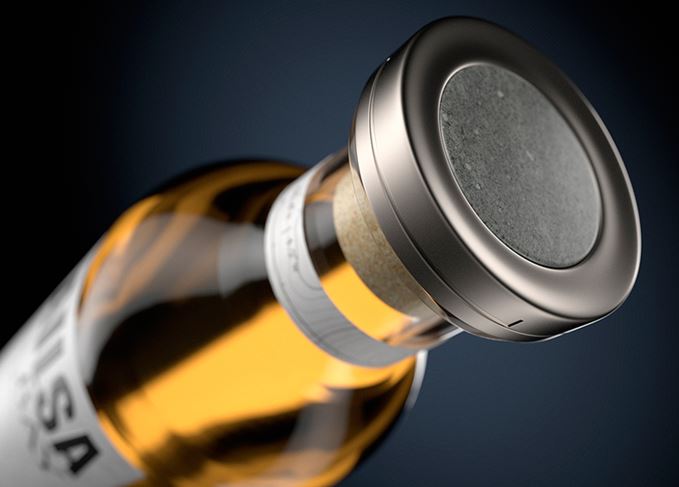 Ailsa Bay's first whisky is keenly priced but limited.