A bottle of 50-year-old Yamazaki has broken a world record after selling for HK$2,695,000 (£270,000), becoming the most valuable Japanese whisky ever sold at auction.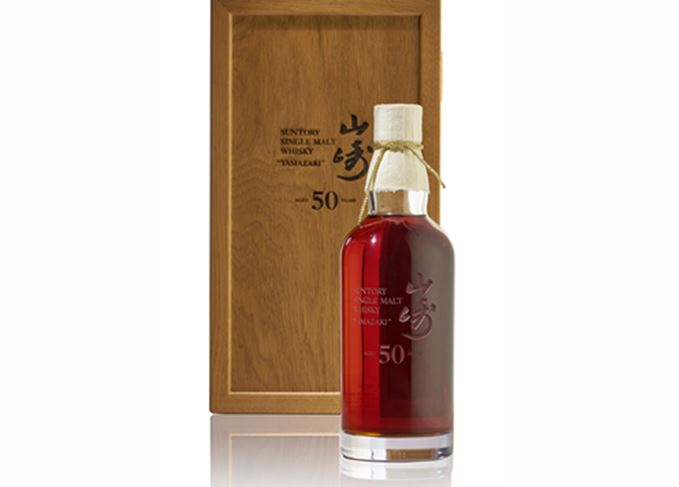 The oldest expression of Yamazaki available, the whisky had been produced as part of a limited run, with only 50 bottles in existence.
The whisky was sold at Bonhams Whisky Sale held at One Pacific Place, Hong Kong on Friday (17 August).
The bottle broke the previous Japanese whisky record of HK$2,450,000 (£245,000) set by a 52-year-old bottle of Karuizawa, which was sold by Bonhams Hong Kong in May 2018.
Bonhams head of fine wine and whisky in Hong Kong, Daniel Lam, said: 'This new world record for a bottle of Japanese whisky – just a few months after we set the previous one – demonstrates that the auction market for single malt whisky is in good health.
'The Yamazaki 50-year-old is an exceptional whisky and, of course, very rare indeed.'
Other whiskies sold at the event included a bottle of 35-year-old Yamazaki, a 37-year-old Macallan Fine & Rare from 1937, and a trio of Karuizawa, all of which reached six-figure sums.
However, the Yamazaki 50-year-old was far off breaking the record for the most expensive bottle of whisky sold at auction.
The title belongs to a 60-year-old bottle of Macallan Valerio Adami, distilled in 1926, which sold for HK$8,636,250 (US$1.1m/£814,000), in May this year.
A second bottle of Macallan Valerio Adami is expected to break that record when it goes under the hammer at Bonhams' Edinburgh auction in October.