A bottle of 1926 Macallan 60-year-old, featuring a label designed by Sir Peter Blake, is expected to fetch up to £700,000 when it is auctioned in Edinburgh next month.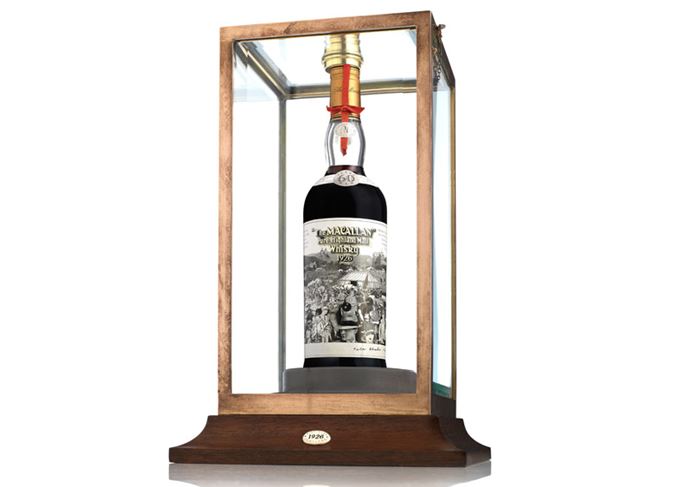 The single malt has been consigned by a UK collector, who acquired it when the 12 Sir Peter Blake bottles were released by the Speyside distillery in 1986.
It is due to be auctioned by Bonhams in Edinburgh on 6 March, with a pre-sale estimate of £500,000-700,000, and is described as being 'dark honey-gold in colour, and… almost inconceivably smooth with a luscious hint of dry-sweetness in the malt'.
In the 1980s and 1990s, Macallan released two sets of 12 bottles of 60-year-old whisky, taken from a single ex-Sherry cask and featuring labels designed by famed pop artists Sir Peter Blake and Valerio Adami.
The bottles have since become highly sought-after by collectors, with a number coming onto the market over the past year – two sold by Dubai Airport retailer Le Clos, and several others auctioned by Bonhams and Sotheby's.
The highest price fetched by a Sir Peter Blake Macallan remains the £751,703 paid at a Bonhams sale in Hong Kong in May last year, but this was beaten by the £848,750 fetched by an Adami Macallan bottle at Bonhams in Edinburgh in October.
However, the world record for a bottle of whisky sold at auction is held by another Macallan 1926 bottling – a one-of-a-kind bottle hand-painted by Irish artist Michael Dillon, which was sold by Christie's in London last November for £1.2m, including buyer's premium.
The Bonhams sale in March also contains a number of other rare whiskies, including a bottle of Laphroaig 14-year-old, 1970, bottled by Samaroli for Osteria Apostoli in Milan, expected to fetch £20,000-22,000.
Two bottles of Dalmore 50-year-old, 1926, have pre-sale estimates of £15,000-20,000 each; and the auction also features a bottle of Bowmore 40-year-old, 1955 (estimate: £15,000-20,000), and a bottle of Springbank 1952 (£15,000-18,000).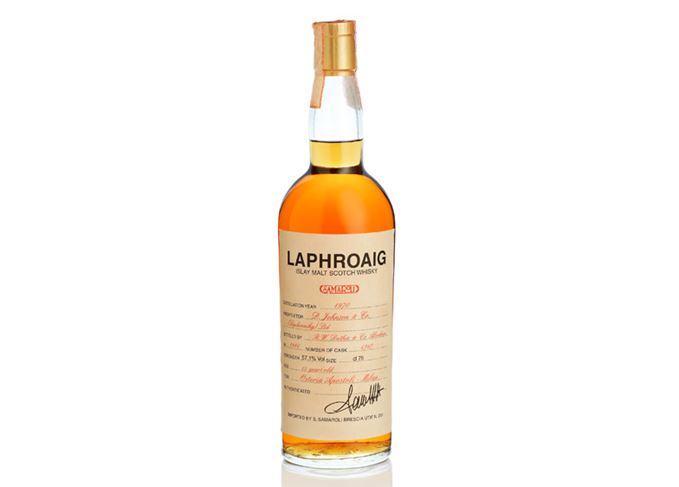 Italian gem: Samaroli's Laphroaig bottling was made for Osteria Apostoli in Milan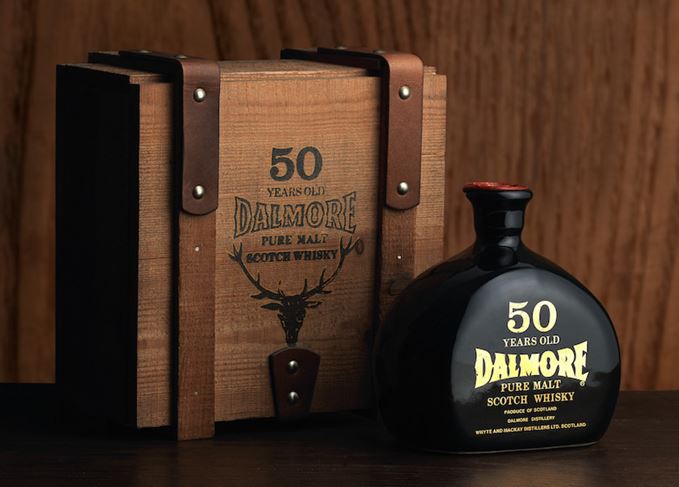 Half-century: A Dalmore single malt from 1926, which could be worth up to £20,000