A complete set of Port Ellen annual releases from 2001 to 2016 is set to fetch up to £25,000 when it is auctioned by Bonhams in Edinburgh next month.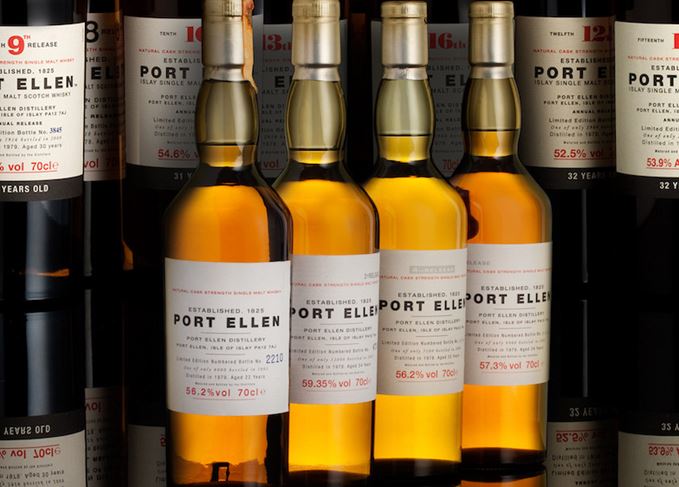 The 16-bottle collection, all in their original cartons, includes each of the Port Ellen annual expressions sold by distillery owner Diageo as part of its Special Releases series.
The whiskies, all distilled at the now closed Islay plant in 1978 or 1979, are one of the highlights of Bonhams' Edinburgh Whisky Sale scheduled for 4 October.
'The Port Ellen distillery on Islay ceased production in 1983, and bottles from the programme of annual releases rarely come to auction,' said Martin Green, Bonhams whisky specialist.
'Being able to offer all 16 releases is very unusual, and I anticipate a great deal of interest from collectors.'
The sale also includes a crystal bottle of Port Ellen 36-year-old, distilled in 1981 and bottled in 2017 from a single cask.
Part of Diageo's Casks of Distinction programme, it is expected to sell for £4,500-5,000.
Meanwhile, one of only 360 bottles of Glenfarclas 60-year-old, packaged in a crystal decanter, has a pre-sale estimate of £10,000-15,000.
The auction also includes a bottle of Macallan 1961 – one of only 379 produced – in a wooden presentation case and expected to fetch £8,000-10,000. The sale features a number of other bottles from the celebrated Speyside distillery.
And bids of £4,000-6,000 are expected for a bottle of Glenfiddich 47-year-old, distilled in 1964 and bottled as one of a series of 24 in July 2011 under bond in Scotland for J&J Hunter Ltd of Belfast.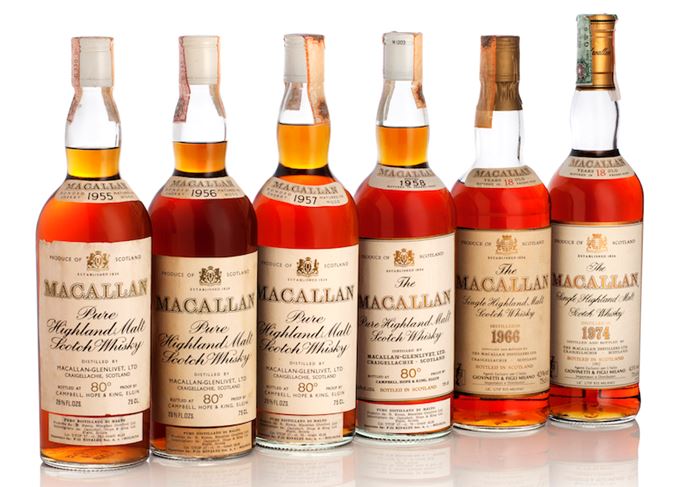 Multiple Macallans: The distillery is well represented at the Edinburgh auction