Whisky enthusiasts are being invited to bid over US$150,000 at auction for a one-off lot including the latest Balvenie DCS Compendium, a Balvenie Morgan Roadster and trip to the Speyside distillery.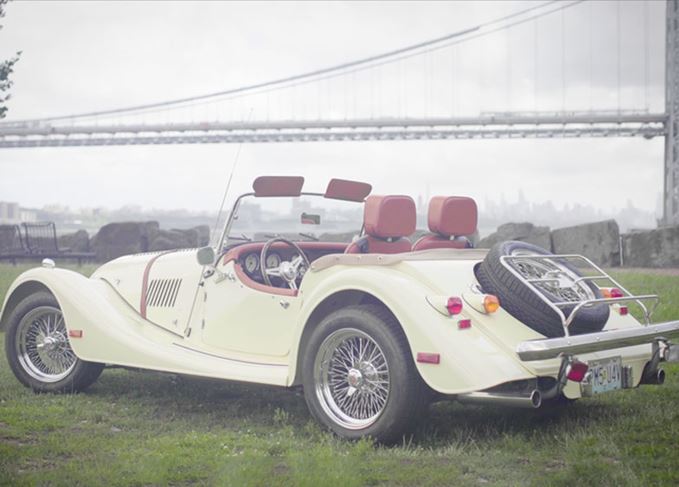 Balvenie is putting the unique lot forward for an online auction with Christie's, which will run from 3pm (GMT) on 25 September until 3pm (GMT) 9 October 2018.
Included in the lot is the soon-to-be-released Balvenie DCS Compendium Chapter 4, a set of five rare whiskies valued at US$40,000.
Themed around the notion of 'Expecting the Unexpected', the set, created by Balvenie malt master David C. Stewart, contains five malts with vintages from 1971 through to 2009, which 'bring to life the mystery and magic inherent in whisky maturation'.
Meanwhile the Balvenie Morgan Roadster, of which only a handful were produced by the Malvern-based car manufacturer for exclusive use by the brand, is also included in the lot.
Valued at US$80,000, the two-seater features a Tudor body with V8 engine, and is described as the 'perfect addition to any whisky-lover's collection'.

Expect the Unexpected: The fourth chapter of the DCS Compendium explores the 'magic' of maturation

To top the lot off, the successful bidder will also be invited on a behind-the-scenes trip to the Balvenie distillery in Dufftown.
'This is the first time Balvenie has participated in an auction of this nature,' said Balvenie brand director Greg Levine.
'Combining the rare, collectable whiskies of The Balvenie DCS Compendium and a limited-edition, custom roadster with a personalised tour of the distillery makes this a one-of-a-kind lot, and truly celebrates the spirit of Balvenie.'
Chris Munro, head of wine department for Christie's Americas, said the lot has the highest ever value for any individual lot in its category.
'It's… an interesting lot for us, as it combines luxury handcrafted goods with a one-of-a-kind experience, making a lot that is already extremely exclusive even more enticing,' he said.
Interested bidders may view the DCS Compendium and car by appointment with Christie's, with bids accepted in person at any Christie's auction house worldwide, as well as online at christies.com/wineonline.
The first chapter in the Balvenie DCS Compendium was launched in 2015, with five whiskies themed around the idea of 'Distillery Style'. With a price tag of £27,000, it was billed as the distillery's 'biggest launch to-date'.
It was followed by Chapter 2: The Influence of Oak, and Chapter 3: Secrets of the Stock Model in 2016 and 2017 respectively.
Full details of Chapter 4 will be revealed in October, while the final chapter, Malt Master's Indulgence, is expected to be released in 2019.