Ardgowan distillery has released its first bottling, a limited edition 20-year-old blended malt containing whisky that has visited the South Pole.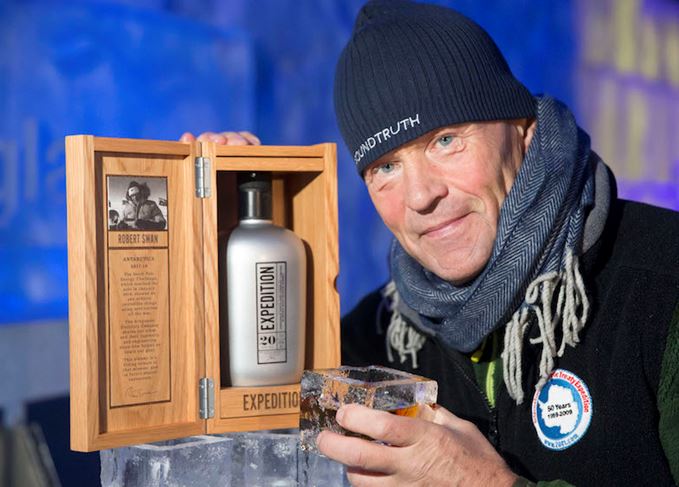 Polar explorer Robert Swan and his team carried an aluminium flask of unidentified malt whisky provided by Ardgowan on their low-carbon Antarctic expedition, the South Pole Energy Challenge.
On the team's return, the whisky was added to a blend of Speyside and Highland malts to create Ardgowan Expedition.
Only 600 bottles of the limited edition whisky have been created, one for each mile of the explorers' South Pole journey.
Ardgowan chairman Willie Phillips said: 'By combining the richness of Speyside and whiskies from the north coast, and marrying in Sherry casks, the blend has an opening sweetness and a pleasant mouth feel – perhaps a little peppery undiluted – and a finish that reminds one of its age.'
Bottled at 46% abv, the whisky is housed in a wooden presentation case, while the 70cl bottle itself resembles an aluminium flask and has been signed by Philips, who rose to prominence in the whisky industry as the former managing director of Macallan.
Ardgowan Expedition is available for £500 either through Ardgowan's website or via whisky and cigar retailer Robert Graham.
Ardgowan will follow the launch of Expedition with a series of limited edition malts priced at around £50, which are set to be released later in the year.
Ardgowan has received full planning permission to build its new £12m distillery on the Ardgowan Estate near the Firth of Clyde, with construction set to begin in early 2019.