Ardgowan distillery has launched its limited edition Coppersmith blended malt, the first entry in the company's new Clydebuilt series of whiskies.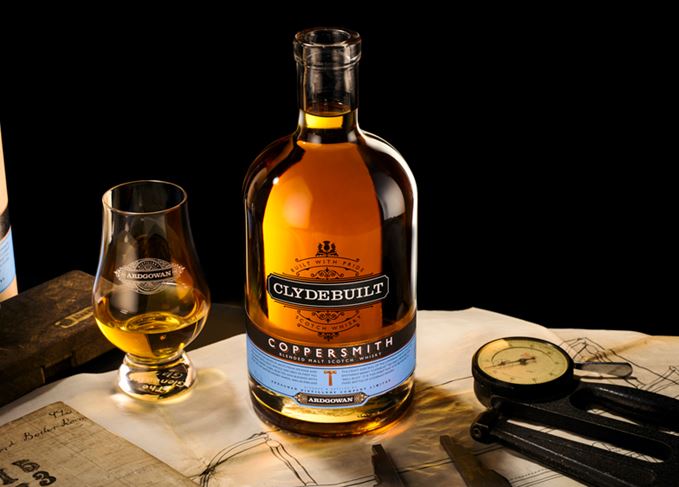 Coppersmith comprises whiskies sourced from unnamed Speyside and Highland distilleries, all aged in first-fill oloroso Sherry casks, before being bottled at 48% abv.
Max McFarlane, whisky maker for the yet-to-be-constructed distillery, said: 'In our first release I wanted to produce a top-drawer blended malt and I believe that is what we have achieved.
'All the single malts going in are from first-fill Sherry casks, which is unique in the industry – it's something I've always wanted to do.'
The whisky is said to contain notes of 'heather honey, sultanas and very dark chocolate' on the palate.
Priced at £49.99 per 70cl bottle, the whisky will be available in specialist retailers worldwide from 1 October and can be pre-ordered on the Ardgowan distillery website.
Planning permission has been granted for Ardgowan's proposed site in Inverkip, on the banks of the River Clyde about 30 miles west of Glasgow, with construction set to begin in 2020.
McFarlane said: 'It's en route to the islands, it's near the sea and I think this will help us create a coastal Lowland malt of real character.
'Of course, this will be a number of years away, but our new Clydebuilt series will give us something to enjoy while we wait.'
McFarlane said the yet-to-be-announced second entry in the Clydebuilt series will also consist of first-fill Sherry cask malts, but sourced from different distilleries.
Ardgowan's first bottling, released earlier this year, was a 20-year-old blended malt containing whisky that has visited the South Pole.