Plans to build a single malt distillery on the Ardgowan Estate west of Glasgow have been boosted by the award of nearly £1m from the Scottish Government.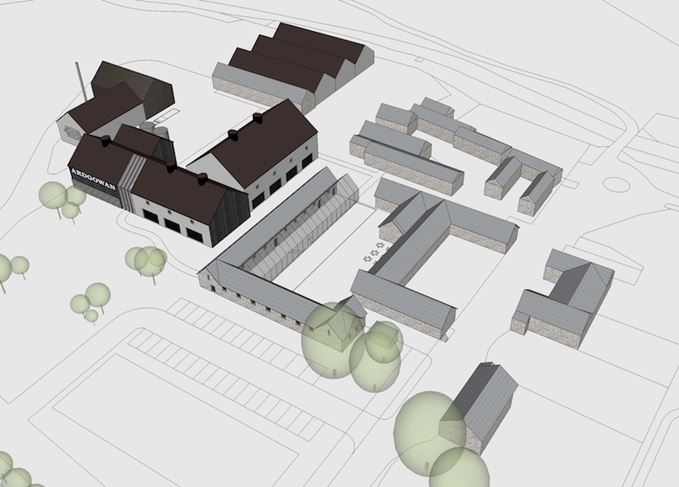 The £982,000 award from the government's Food Processing, Marketing and Co-operation (FPMC) grant scheme will help pay for construction of the new £12m Ardgowan distillery and visitor centre.
Building work is now due to begin in 2018, with the Lowland distillery scheduled to be completed by 2020.
As well as the distillery and visitor centre, the plans for a former sawmill near Inverkip – given the go-ahead by Inverclyde Council earlier this year – also include a café/restaurant, a gin still, a microbrewery and space for corporate events.
'This £12m project will move Inverclyde up the rankings for food and drink production in Scotland,' said Ardgowan Distillery CEO Martin McAdam.
'During construction the project will support 35 jobs and contribute over £2m to the local economy.'
Once operation, the distillery will support six full-time jobs, as well as up to 15 jobs in the visitor centre. It claims that it will create about 47 jobs in the wider local economy in the first five years.
Industry veteran Willie Phillips, who headed Macallan for nearly 20 years, was appointed chairman of the Ardgowan business earlier this year, with former Bruichladdich and Springbank director Gordon Wright engaged as advisor on commercial development and sales.
Distilling expert Prof Michael Egan – formerly with Diageo – has been taken on to review the new distillery's process engineering design.
The original Ardgowan distillery was founded in 1896 in Baker Street, Greenock, but only made whisky for a few years before being used to produce grain spirit and industrial alcohol, until it was destroyed in the May Blitz of 1941.