Ardbeg has announced the launch of a third Ardbeg Twenty Something, a 22-year-old single malt honouring the people that saved the Islay distillery from closure.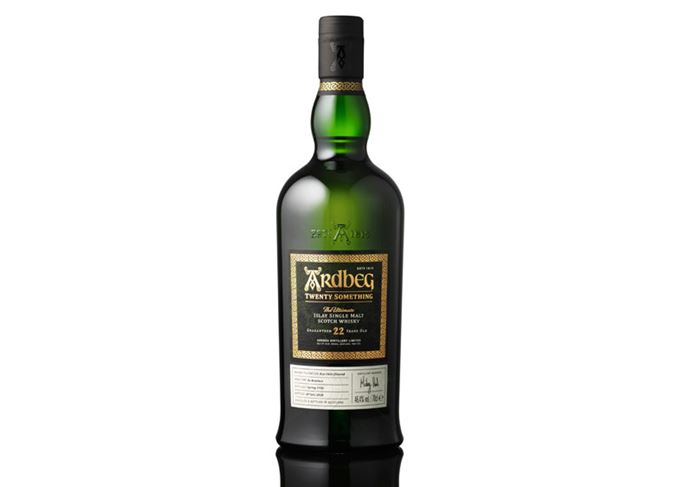 Following on from the first two editions, a 23-year-old released in October 2017 and a 21-year-old released in September 2016, Ardbeg Twenty Something 22 Year Old will be available exclusively to Committee Members from 4 October.
A 1996 vintage malt distilled in the retired still that now rests in the distillery courtyard, the expression has been matured in ex-Bourbon casks and bottled at 46.4% abv.
Its release marks a period of struggle for the Islay distillery, which closed for much of the 1980s and operated only sporadically in the 1990s.
The spirit used for the bottling was distilled during Ardbeg's final year of operation before being acquired by the Glenmorangie Company in 1997.
'This bottle is a magnificent reminder as to why Ardbeg should never be allowed to disappear,' said Mickey Heads, Ardbeg distillery manager.
'Ardbeg Twenty Something is for those who believed wholeheartedly in the Ardbeg distillery, which is why it's fitting that this rare whisky – a 22 Year Old – will be enjoyed by our loyal Committee Members, who maintain that same belief.'
The whisky is described as having notes of 'luscious tropical fruits', as well as 'peppermint tea and sweet vanilla toffee' with 'mouth-watering sweet smoke'.
Dr Bill Lumsden, Director of Distilling, Whisky Creation & Whisky Stocks at Ardbeg, added: 'The ex-Bourbon casks I selected for Ardbeg Twenty Something have delivered a beautiful dram, bursting with deep tropical aromas.
'It offers an incredibly flavourful, silky quality which is exceptional. I can think of no better way to celebrate those whisky lovers who helped keep Ardbeg alive during its darkest days.'
Ardbeg Twenty Something 22 Year Old will be available exclusively via ardbeg.com for £440 a bottle.