Angus farm distillery Arbikie has introduced the first mature Scotch whisky made using rye for over 100 years.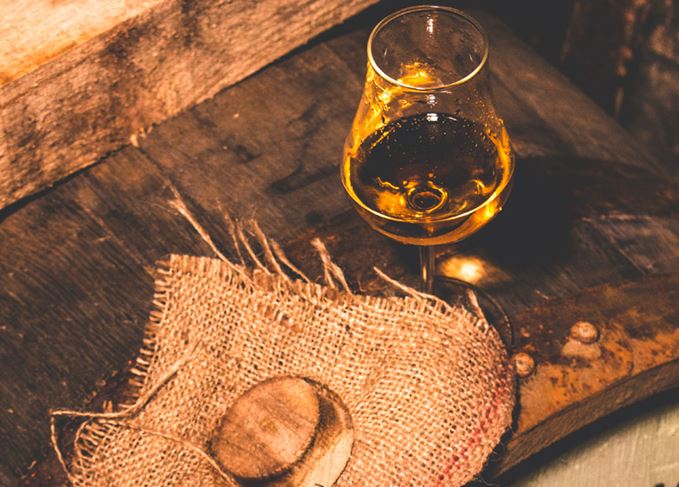 Arbikie Highland Rye was distilled in 2015 using a combination of 52% unmalted Arantes rye, 33% unmalted Viscount wheat and 15% malted Odyssey barley grown on the distillery's farm.
Because the whisky is made from a variety of grains it is labelled as a 'single grain' whisky to comply with Scotch regulations.
Matured for three years in first-fill American oak casks and finished in ex-PX casks, Arbikie Highland Rye is bottled at 46% abv and described as having notes of 'orange marmalade, cloves and maple syrup'.
Less than 1,000 bottles have been produced, which are available directly from Arbikie and select retailers globally for around £250.
The expression follows the limited release of a two-year-old Arbikie rye spirit earlier this year, the proceeds from which were donated to the Euan MacDonald Trust.

Single grain: Arbikie Highland Rye is made from a mash of rye, wheat and malted barley

Arbikie master distiller, Kirsty Black, said: 'We've been working on our Highland Rye for years and it has posed some challenges from a growing and distillation point of view.
'The main differences between our Highland Rye and American rye is that traditionally American rye uses corn in their mash bill, and usually malted rye.
'At Arbikie we have used unmalted rye, malted barley and wheat. The ageing process is also significantly different due to temperatures in the US and Scotland respectively.'
The earliest recorded references to rye being distilled in Scotland dates to the late 18th century, with the grain falling out of favour among distillers by the early 20th century.
With the popularity of rye whisky in the US and across Europe, a handful of Scottish distillers have begun working with the grain once again, including InchDairnie, Bruichladdich, Diageo, Lone Wolf and William Grant & Sons.
However, Arbikie Highland Rye is the first to be released.