Glenturret distillery, the home of The Famous Grouse, has been sold to the Swiss owner of Lalique crystal.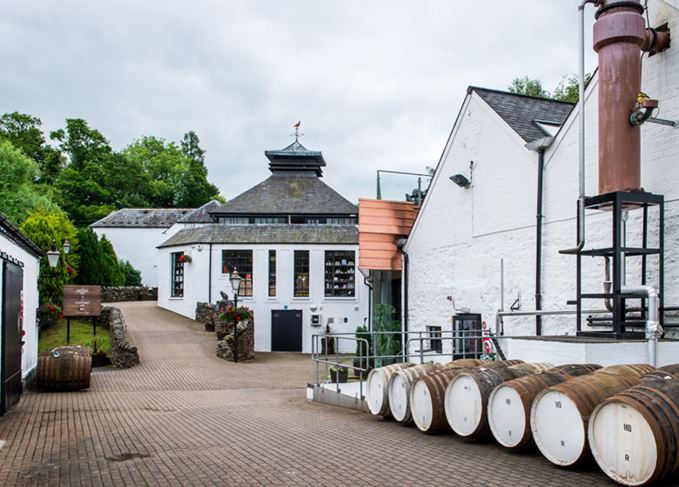 The distillery, based on the banks of the River Turret in Crieff, has been home to the blended Scotch whisky brand for the past 40 years.
Edrington, which owns Macallan and Highland Park distilleries, sold the site to Art & Terroir, a French wine producer and distributor operated by Lalique owner Silvio Denz.
The deal includes both the Glenturret distillery and single malt brand, as well as some maturing stock, although Edrington will retain the Famous Grouse brand.
The deal, made for an undisclosed sum, is expected to complete in spring 2019, and will safeguard the jobs of all Glenturret's employees.
Ian Curle, chief executive of Edrington, said: 'When we announced the sale in June, we were clear that we expected that all jobs would be safeguarded and we are pleased that negotiations have settled on a good result for Edrington and Art & Terroir, and one which will protect all our employees at Glenturret.'
Licensed distilling began at Glenturret in 1818 when it was known as The Hosh.
One of the oldest distilleries in Scotland, Glenturret has preserved traditional brewing and distilling practices, and currently welcomes tens of thousands of visitors each year.
Denz, managing director of Art & Terroir, said: 'Glenturret is the perfect choice as we enter the world of Scotch whisky and we are looking forward to working with the existing team to bring even greater success to this superb single malt and to its beautiful Perthshire surroundings.'
Edrington announced it was seeking a buyer for Glenturret and its blended Scotch brand Cutty Sark in June this year.
Last month the sale of Cutty Sark to French drinks group La Martiniquaise-Bardinet was confirmed for an undisclosed sum.
Through Art & Terroir, Denz owns and distributes several vineyards in Bordeaux, as well as Château Lafaurie-Peyraguey in Sauternes.