Gordon & MacPhail has released a 70-year-old Glen Grant – the 'oldest' whisky from the Speyside distillery ever bottled.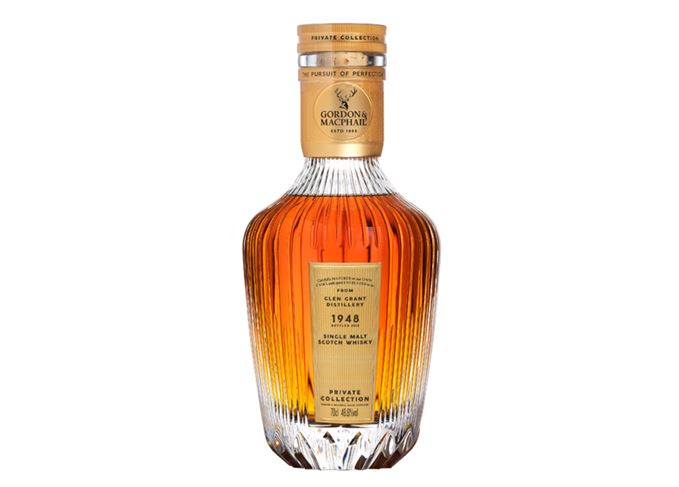 The expression, distilled in 1948 – six years before barley rationing restrictions were lifted following WWII, has been released as part of the independent bottler's Private Collection with a price tag of £17,500.
Matured in Cask #2154, a first-fill Sherry butt filled on 11 June 1948, the whisky is said to have notes of 'dried fruit, orange zest and cracked black pepper' with a 'charred oak finish'.
Bottled at 48.6% abv, just 210 hand-blown crystal decanters have been produced.
Stephen Rankin, director of prestige at Gordon & MacPhail, and a fourth generation member of the Urquhart family, said: 'Four generations of my family have carefully nurtured Cask 2154 over its 70 years to produce this unique whisky.
'My great-grandfather, John, selected the first-fill Sherry butt in 1948 to fill with new make spirit from Glen Grant.
'My family has patiently watched over this cask, regularly monitoring and sampling the whisky, recognising the right moment to bottle it at its ultimate peak.
'This masterpiece epitomises the skill and craft involved in matching a cask to new make spirit, as well as our dedication to creating unique and intriguing whiskies.'
Gordon & MacPhail's 1948 Glen Grant single malt is available to purchase from specialist retailers worldwide, and will be release in the US in the spring.
Its launch follows the recent release of a 50-year-old single cask whisky from Caol Ila, also the oldest expression from the Islay distillery to be bottled.