Bladnoch distillery in Dumfries & Galloway is bidding farewell to its master distiller and blender who was instrumental in the distillery's revival.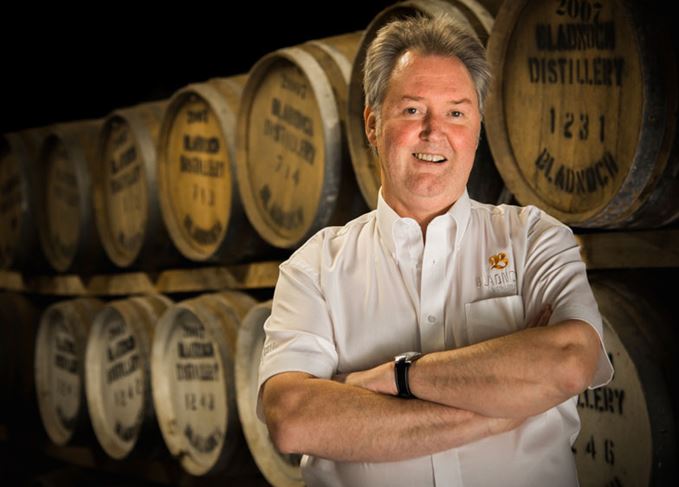 Ian MacMillan will leave the Lowlands distillery early next year to establish a whisky consultancy business, but will remain involved with Bladnoch in an advisory role.
The distillery will 'finalise the appointment' of its new master distiller and blender in the next few months.
MacMillan joined Bladnoch in 2015 after the then-silent site was purchased by Australian entrepreneur David Prior.
He was instrumental in the refurbishment of the distillery, which began distilling once more in June 2017.
MacMillan, who previously worked as master blender for Burn Stewart Distillers, making Bunnahabhain, Deanston and Tobermory single malts, said: 'The refurbishment of Bladnoch will always be one of my proudest achievements in over 45 years in the whisky industry, with the full support of David throughout the many challenges of stripping out the old redundant plant, re-designing, overseeing installation and then the commissioning of what is now a showpiece distillery producing a consistently high quality distillate.'
MacMillan also oversaw the creation of Bladnoch's current line of single malt whiskies, as well as the Pure Scot blended Scotch brand.
Prior said: 'The impact Ian has achieved for Bladnoch these past three years is immense and I am grateful for the skill, passion and dedication he has brought to the business.'
Bladnoch, which was established by the McClelland family farm in 1817/18, celebrated its 200th anniversary this year with the release of a 29-year-old Bicentennial Release.