Independent bottler Compass Box is releasing a second edition of its 'very smoky' No Name blended malt as a 'riff on the black-as-pitch original'.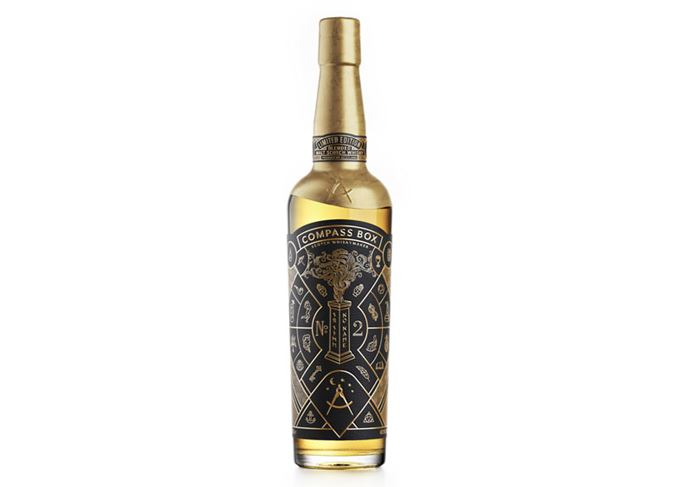 No Name No. 2 is a limited edition described as being 'more refined' than the original No Name released in 2017, which was described as the company's peatiest whisky to date.
The expression is comprised mostly of refill Sherry butt-matured Caol Ila, and Talisker aged in re-charred American oak hogsheads.
The blended malt also includes 'old' malt whisky from Clynelish that's also been matured in hogsheads, with a proprietary Highland malt blend finished in new French oak.
Bottled at 48.9% abv, No Name No. 2 is described as having 'highly complex' peatiness with notes dried fruit and red cherries.
Created by lead whisky maker Jill Boyd, No Name No. 2 is described as being 'still very smoky indeed… if No Name was peat as thrash metal, No Name No. 2 is in the progressive genre: still potent, yet cerebral too'.
John Glaser, Compass Box founder, said: 'No name can do justice to the smoky character of these whiskies, so we decided No Name was the perfect banner under which to release our blends of heavily-peated single malts.
'Those who enjoyed the original No Name, and who are familiar with The Peat Monster, will love this latest limited edition.
'It is proof – if it were needed – that peat is far from one dimensional.'
Just 8,436 bottles of the expression have been created, and will be available to purchase in the UK and select international markets from April, and the US from September 2019 for around £110/ US$145.