Independent bottler Gordon & MacPhail (G&M) has launched its Spring Collection, which includes a 'rare' 38-year-old whisky from Coleburn distillery.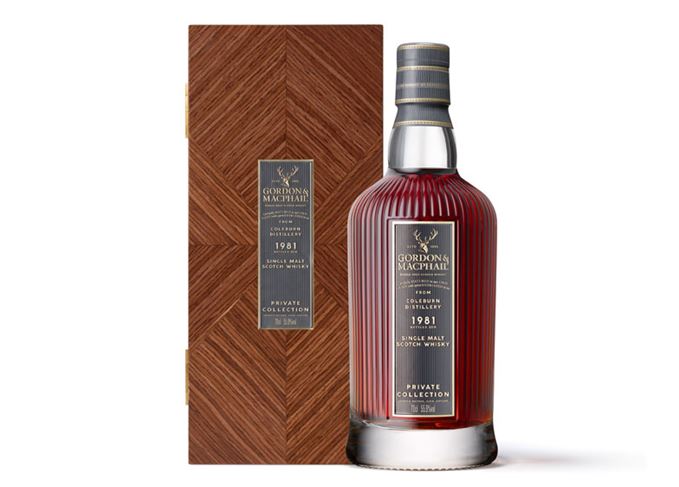 The company has released a total of 21 new bottlings for the collection, with the Coleburn single malt marked as one of the 'highlights'.
The expression was distilled in 1981 and matured in a refill Sherry hogshead before being bottled in March 2019 at 55.9% abv.
It is said to contain 'rich flavours of Sherry-soaked fruit, liquorice and dark chocolate', and a long finish 'brimming with toffee notes and a hint of smoke'.
Only 101 bottles of the expression have been created, and is available to purchase at around £1,250 each from selected specialist retailers worldwide.
Stephen Rankin, director of prestige for G&M, which is currently maturing spirit from 26 mothballed or closed distilleries, stated: 'Our mantra has always been to "do right by the whisky"; recognising when it has reached its ultimate peak and then bottling it regardless of commercial pressures or notable birthdays.
'Brought to you as a rare single malt, this 38-year-old release exhibits the true spirit of the Coleburn distillery.'
Coleburn was founded in Longmorn, Elgin in 1897, but was closed in 1985 by then-owner Distillers Company Limited due to degrading plant equipment and a turbulent period in the whisky industry.
Much of Coleburn's whisky was used in blends, and as a result has rarely been bottled as a single malt.
The Spring Collection also includes 20 single malts released as part of G&M's Connoisseur's Choice range, including a 1998 Glenburgie, 2006 Ledaig and 1997 Linkwood.
G&M has made efforts in the past year to update and modernise its business.
In November 2018 G&M redesigned its Private Collection series with new packaging and bottles.
The redesign followed G&M's decision in April 2018 to streamline its portfolio of products from 16 different ranges down to five in order to stop consumers 'getting lost'.