Glenburgie distillery
Speyside Single Malt Scotch Whisky
Ballantine's status as the second largest seller in the world accounts for the fact that Glenburgie's sightings as a single malt are as infrequent as those of the Loch Ness monster. Allied only bottled it once and Chivas Bros. has only ever included it in its limited edition Cask Strength series (which are only available through the firms' distillery visitors' centres). It very occasionally pops up as an independent bottling, as do some of the last remaining stocks of Glencraig.
Region

Speyside

Production type

Single malt

Distillery Status

Working

Brands produced here

Glencraig
Glenburgie History
Although its little known as a single malt, Glenburgie's history stretches back to 1829 when it was built on the flatlands near Forres by William Paul. After the (fairly common) multiple changes in ownership it became part of the estate of blenders James & George Stodart, owner of the Old Smuggler blend, although they never actually made whisky on the site.
Stodart was bought out by Hiram Walker in 1936, at the same time the Canadian firm bought Miltonduff. Ever since then Glenburgie has been closely associated with the Ballantine's blend.
Like Miltonduff, it was home to a pair of 'Lomond' stills from 1958 to 1981, which produced a malt known as Glencraig.
In 2004, the old distillery was demolished and a new, larger, open plan one was constructed. A third pair of stills was added at this point. It has been part of Chivas Brothers since 2005.
Timeline
1829

Founded as Kilnflat Distillery by William Paul

1871

Paul sublets the distillery to Charles Hay, who changes the name to Glenburgie

1880

Fraser & Grant buy the distillery

1882

Alexander Fraser & Co take over

1925

Alexander Fraser & Co go into liquidation and the distillery closes two years later

1930

The distillery is acquired by Hiram Walker-Gooderham & Worts, which licenses control to subsidiary J&G Stodart

1936

Stodart is bought out by Hiram Walker and complete ownership of Glenburgie is transferred across

1958

Two Lomond stills are installed that produce a new single malt, Glencraig

1981

The Lomond stills are removed and replaced with traditional stills

1987

Allied Lyons buys Hiram Walker

2004

The original distillery is demolished, and a new £4.3m replacement is constructed with two additional stills

2005

Glenburgie joins the Chivas Brothers portfolio

2006

An additional two stills are installed, bringing Glenburgie up to six in total
Owners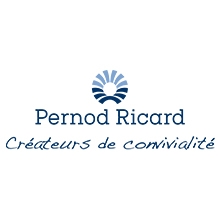 Parent company
Current owner
Previous owners
Allied Domecq

1994 - 2005

Allied Lyons

1987 - 1994

Hiram Walker & Sons

1936 - 1987

J&G Stodart

1930 - 1936

Donald Mustard

1925 - 1930

Alexander Fraser & Co

1882 - 1925

Fraser & Grant

1880 - 1882

Charles Hay

1871 - 1880

William Paul

1829 - 1871
Contact
Address

Glenburgie Distillery




Forres




Moray




IV36 2QY




United Kingdom

Phone

+44 1343 554120

Visitor Opening Hours

Not open to the public
Missing Information?
We strive to provide the most up-to-date and accurate information possible, but if you think we have missed something or you have an image you'd like to share, then please let us know.
Get in touch