A pair of 57-year-old Longmorn single malts, priced at £30,000 a set, have been released by independent bottler Gordon & MacPhail (G&M) to complete its ultra-rare Private Collection series.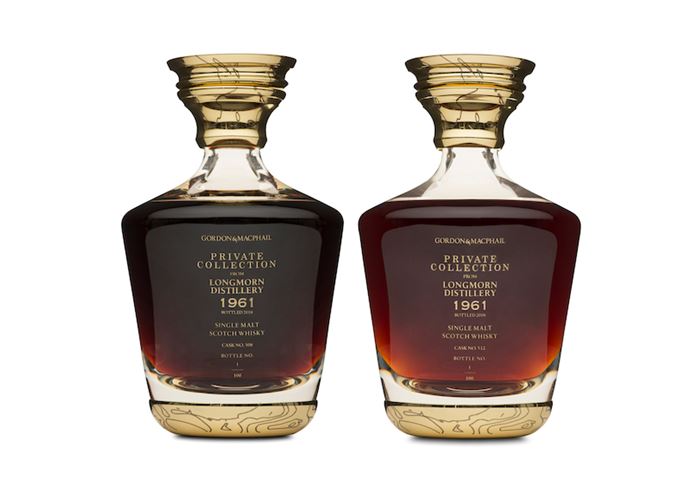 The 'twin' 1961 single cask whiskies are the oldest Longmorn releases to date, and were chosen for bottling by G&M's Stuart and Richard Urquhart, who are identical twins.
Sourced from stock laid down by the twins' grandfather, George Urquhart, the two whiskies from the Speyside distillery will be sold as a pair, with only 97 sets available worldwide.
Both Longmorns were matured in first-fill Sherry hogsheads and bottled at cask strength, with Stuart and Richard Urquhart choosing a whisky each:
Longmorn 1961, chosen by Richard Urquhart: European oak cask 508; 45% abv; 'mahogany with red highlights; rich, abundant nose, complex aromatic flavours and perfumed top notes'
Longmorn 1961 chosen by Stuart Urquhart: American oak cask 512; 40.8% abv; 'slightly lighter in colour … sweeter on the nose and fruity on the palate, with notes of black cherry, raspberry and dried vanilla'
'This is a unique and exclusive opportunity to taste a remarkable piece of Scotland's liquid history,' said Stephen Rankin, G&M's director of prestige.
'Owners of these twin decanters will be able to explore the similarities and nuances of the oldest Longmorn single malt Scotch whiskies ever bottled.'
Each whisky comes in a numbered, hand-blown decanter, with a book written by rare whisky specialist Jonny McCormick and a certificate of authenticity signed by each brother.
G&M has also teamed up with Prof David Purdie, a fellow of the Royal College of Physicians, to examine the impact of heritage, environment and location on the character of twins, resulting in two short films on the G&M website.
The release of the twin Longmorns completes the Private Collection series, which also includes Private Collection Glenlivet 1943 and Private Collection Linkwood 1956.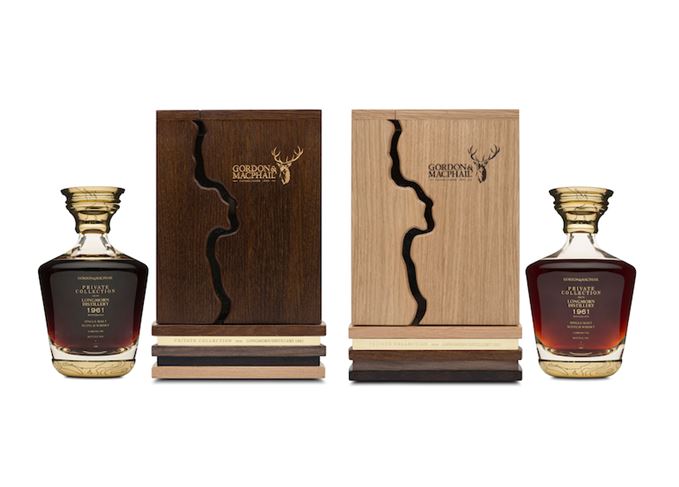 Oldest yet: The twin releases are the longest-aged single malts so far from Longmorn