Independent bottler Gordon & MacPhail has released the second in a series of four ultra-rare single cask single malt whiskies: Private Collection from Linkwood Distillery 1956 by Gordon & MacPhail.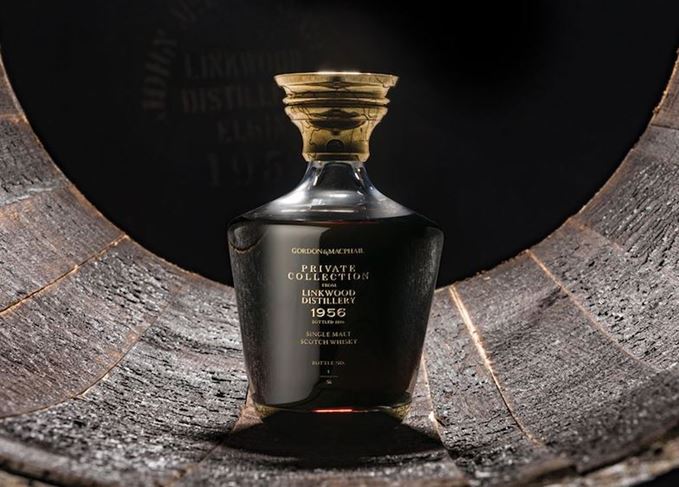 Costing £22,000 (UK RRP) each, only 53 decanters of the 60-year-old Speyside single malt are being released, taken from Cask 20, a first-fill Sherry hogshead filled at Linkwood on 3 January 1956.
It is the last 1950s Linkwood cask in Gordon & MacPhail's large inventory, and is believed to be the last remaining 1950s cask from the distillery left in the world.
Cask 20 was one of the last casks laid down by John Urquhart, first-generation member of the family that still owns Gordon & MacPhail, before he retired the following month.
The whisky is described as mahogany and chestnut brown in colour, and 'intricately layered', with 'highlights of blueberry, fruit cake and dark chocolate' and a 'resoundingly rich finish'.
Stephen Rankin, director of prestige at Gordon & MacPhail and fourth-generation member of the Urquhart family, said: 'This incredible whisky is the culmination of the unrivalled knowledge and skills passed down and strengthened, over the decades, through four generations of my family.
'It is the deep understanding of the relationship between the oak and the spirit that has allowed Gordon & MacPhail to nurture this cask for six decades while retaining the unique distillery character.'
The 49.4% abv bottling is the second of four single cask whiskies that make up the Private Collection range, following the launch of Private Collection Glenlivet 1943 by Gordon & MacPhail in October 2017.
All 53 decanters are hand-blown and individually numbered, with a certificate of authenticity signed by Stephen Rankin.
The contours etched into the gold base and stopper of each decanter are designed to echo the landscape surrounding the Linkwood distillery.
A number of decanters are available for purchase at Gordon & MacPhail's 'spiritual home', the shop in South Street, Elgin.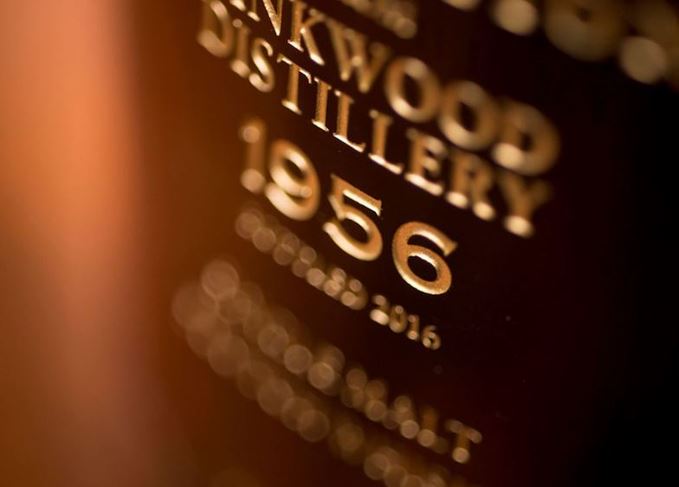 Final chapter: The whisky is drawn from what is thought to be the last remaining 1950s Linkwood cask