A unique 49-year-old expression created in partnership between Dalmore master blender Richard Paterson and Michelin-starred chef Massimo Bottura has raised £108,900 for charity at auction.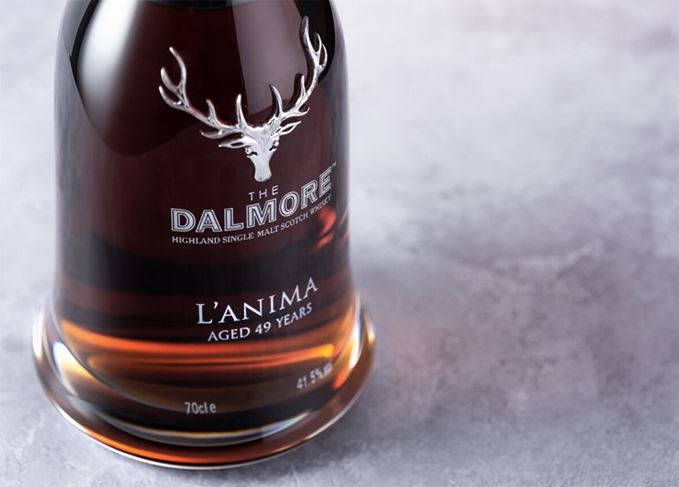 The one-off bottle of Dalmore L'Anima – meaning soul in Italian – was sold by Sotheby's in London through an online auction that closed on Thursday night (9 May).
The proceeds will go to Food for Soul, a non-profit organisation that encourages local communities to fight against food waste and poverty through the establishment of 'meal centres', which use surplus groceries to make dishes for vulnerable people.
Bottura, who owns the three-Michelin starred Osteria Francescana in Modena, Italy, is the founder of Food for Soul.
Dalmore L'Anima is said to have been inspired by the conversations between Paterson and Bottura over their 'shared creativity' and 'understanding of flavour'.
The expression is described as embodying 'the chocolate orange profile' of the Highland distillery, while being layered with flavours 'reminiscent of Bottura's kitchen and beloved Italian produce'.
'When Massimo and I first started discussing this collaboration it was clear we shared a passion to celebrate life by creating incredible food and drink,' Paterson said.
'It's important too that Food for Soul benefit from the success at auction, ensuring more people can share in the simple yet wonderful moment of sharing a meal with people you care about.'
The single malt was created using Dalmore whiskies married in ex-Bourbon barrels, ex-Gonzalez Byass Sherry casks which previously held 40-year-old ex-Pedro Ximénez Sherry, and ex-Graham's vintage Port pipes.
Dalmore L'Anima is described as having 'sun-kissed raisins, bitter chocolate and old English marmalade' on the nose and a palate of 'Java coffee, Demerara sugar, pecan pie and crème brûlée'.
The expression was bottled at a natural cask strength of 41.5% abv in a crystal decanter with a sterling silver collar, stopper and silver stag.
The decanter was presented in a cabinet made from Italian olive wood, American black walnut and ebony by Scottish furniture maker John Galvin.
In addition to the whisky, the successful bidder also received an invitation for dinner for two at Bottura's restaurant.
Osteria Francescana was voted the world's best restaurant in 2016 and 2018 by The World's 50 Best Restaurants awards.
The awards panel also included Osteria Francescana on its Best of the Best list for 2019.