Glenmorangie is helping marine scientists and conservationists restore oyster populations in at least 15 European countries, after funding a successful project to repopulate oysters in the Dornoch Firth.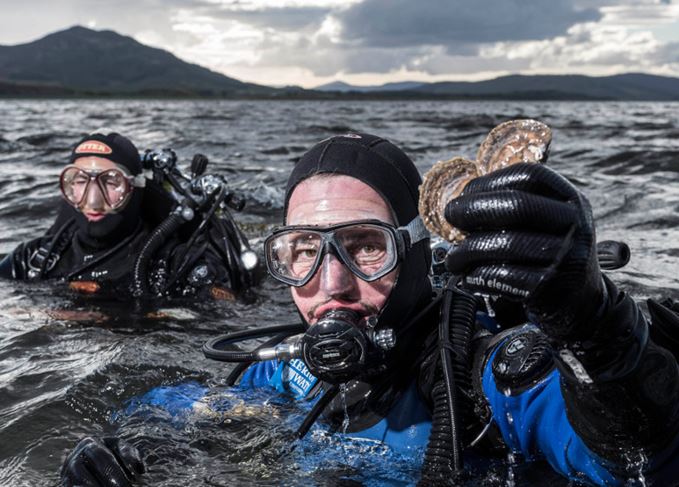 The Glenmorangie Company, together with Scottish Natural Heritage, is hosting an international conference on 21 May in Edinburgh during which scientists, administrators and oyster producers from across Europe will create a 'blueprint' to restore native oyster populations.
The conference comes after the Glenmorangie-funded Dornoch Environmental Enhancement Project (DEEP) created artificial environments to help oysters thrive in the Dornoch Firth last year.
Dr Bill Sanderson, DEEP's research director and associate professor of marine biodiversity at Heriot-Watt University, said: 'This is a game-changing moment for marine conservation.
'DEEP's ground-breaking work in the Dornoch Firth proves that it is possible to return oysters to areas in which they have become extinct.'
DEEP aims to establish a self-sustaining reef of four million oysters in the Dornoch Firth by 2025, which would improve water quality and biodiversity in the area.
The organisation's work has already seen 20,000 oysters returned to the Dornoch Firth.
Tom Moradpour, Glenmorangie president and CEO, said: 'We are incredibly proud to be pioneering DEEP's vital environmental work with our partners, while not only protecting but enhancing Glenmorangie distillery's environment for future generations.'
Glenmorangie also uses a 'unique' anaerobic digestion plant to process the by-products of distillation – its pot ale, spent lees and washing water – to ensure they're as clean as possible before being released back into the Dornoch Firth.
The distillery helps fund DEEP by donating a portion of the profits from sales of its travel retail-exclusive Dornoch single malt.
The DEEP initiative is also sponsored by Moët Hennessy and clothing label Louis Vuitton, both owned by Glenmorangie's parent company LVMH.