Glenmorangie is funding an effort to repopulate the Dornoch Firth with 20,000 oysters as part of a project to increase biodiversity in the local area.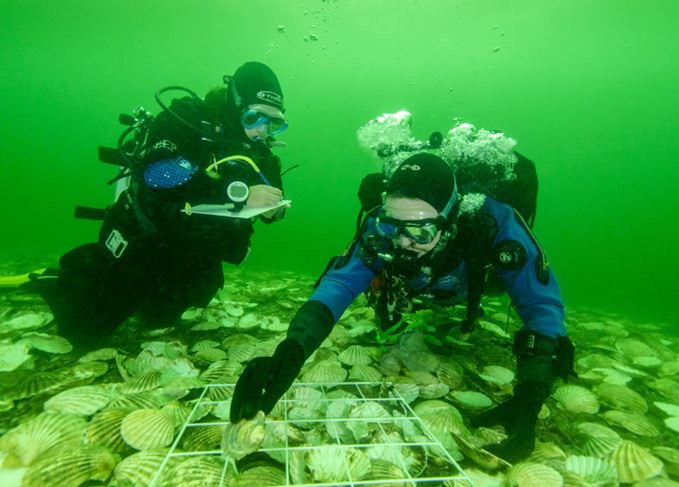 The Highland distillery, based in the Dornoch area, partnered with the Marine Conservation Society and Heriot-Watt University in 2014 as part of the Dornoch Environmental Enhancement Project, or DEEP.
An initial 300 wild oysters were re-introduced to waters at two locations in the Dornoch Firth in 2017. Having thrived in their new environment, DEEP has now created natural underwater reef habitats for the oysters by recycling over 20 tonnes of waste shells from scallops and mussels – the first time a natural European oyster habitat has been recreated.
The oysters, which became extinct in the Dornoch Firth area due to overfishing in the 1800s, are now expected to multiply from 20,000 to over 200,000 during the next three years, and to over four million in the next five years, creating a self-sustaining oyster population.
Hamish Torrie, Glenmorangie's CSR director, said: 'We are very excited to move DEEP to its next stage, and have been hugely encouraged by the enthusiastic support that our meticulous, research-led approach has received from a wide range of Scottish Government agencies and native oyster growers.'
Dr Bill Sanderson, associate professor of marine biodiversity at Heriot-Watt, said: 'Working closely with Glenmorangie, we hope to create an outstanding environment for marine life in the Firth – and act as a driving force behind other oyster regeneration work across Europe.'
The initiative is also sponsored by Moët Hennessy and Louis Vuitton, both owned by Glenmorangie's parent company LVMH.
Funding is also provided through the sale of Glenmorangie's travel retail-exclusive expression Glenmorangie Dornoch, with Glenmorangie making a donation to DEEP with the sale of each bottle of the £69 whisky.
Glenmorangie's project is another example of how the Scotch whisky industry is improving sustainability and reducing its environmental impact.
The industry is already on track to achieve its 2020 sustainability targets, set out in 2009, while earlier this year, the Scotch Whisky Association urged producers to join bars in phasing out their use of non-recyclable plastic products.