The Glenlivet expects to reintroduce its 12-year-old expression in the next three years, following the global success of Founder's Reserve.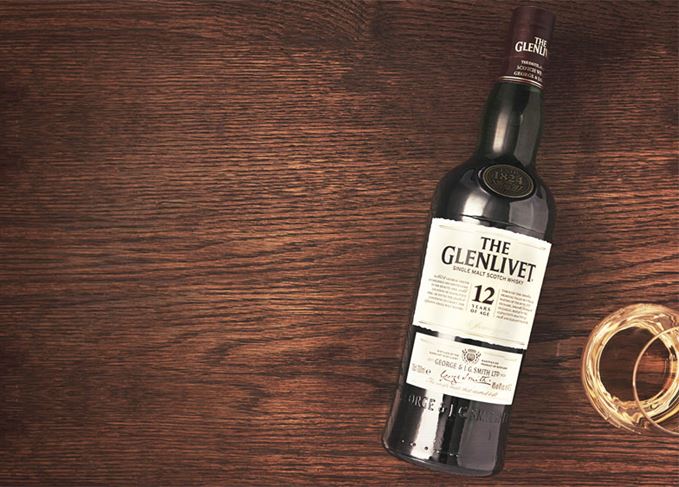 The single malt Scotch whisky brand, owned by Chivas Brothers, withdrew its 12-year-old expression in many countries in 2015, replacing it with the no-age-statement Founder's Reserve to relieve pressure on its aged stocks of whisky.
However the entry-level Founder's Reserve has proven a success for the group, selling around 280,000 cases a year.
Laurent Lacassagne, CEO of Chivas Brothers said if it were a brand on its own, it would be one of the top five best-selling in the world.
He said that Chivas Brothers had always intended to reintroduce The Glenlivet 12-year-old once stocks recovered.
'We hit this ceiling a few years ago where we had no option at all – we had to review the portfolio. As a way we came up with this very successful brand of Founder's Reserve which is more of an entry point whisky.
'We initially kept 12 in some key markets, but the success of Founder's – we are looking at around 300,000 cases, which is big – has given us the key to continue our growth and keep the momentum on the brand.
'And finally it's also taking a little bit of pressure off the aged range, especially the 12-year-old.'

Pressure reliever: The Glenlivet Founder's Reserve was introduced in 2015 as a no-age-statement malt

Lacassagne added that as availability of the 12-year-old grows, it will be reintroduced to The Glenlivet range, alongside Founder's Reserve, in select markets.
'We believe that in the next three years we will reintroduce 12 in a range,' he said.
The Glenlivet is already the world's biggest-selling single malt whisky (tied with William Grant & Sons' Glenfiddich), selling over one million cases per year.
However, expansion works at The Glenlivet distillery in Speyside are already well underway, with the final phase due to complete in June 2018.
The development is expected to double production capacity at the distillery from 10.5 million lpa (litres per annum) to 21m lpa.
Chivas Brothers has also revealed its gin brands – Beefeater, Plymouth and Seagrams – will be divested into a separate portfolio called the Gin Hub, to allow a greater focus on the company's Scotch brands.
Lacassagne said: 'Scotch is the main reason for doing the Gin Hub, to have the focus, the push on this segment, so we have an organisation that's focused only on whisky.'